(June 21, 2023) – Charoen Pokphand Foods Public Company Limited (CP Foods) is embarking on a stellar new venture: send the chicken to conquer space in Thai food – Mission to Space program. The company is collaborating with two global partners; Nanoracks LLC, the US leading provider of space innovation and mu Space and Advanced Technology Co., Ltd., a manufacturer of space technology solutions in Southeast Asia to send chicken to space. This spearheads a unique initiative to elevate Thai chicken's safety standards to those required for space-grade food – some of the strictest known to mankind.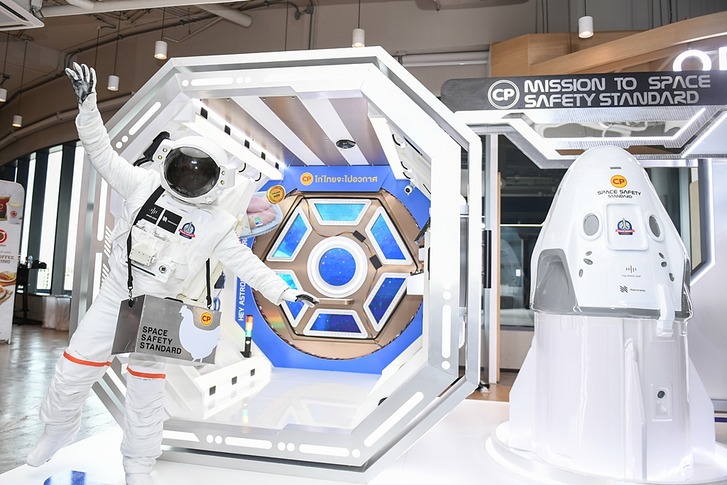 The chickens associated with the project will be subjected to rigorous certification processes to ensure their compliance with stringent space safety standards, thus making them astronaut-friendly. 
The realization of this endeavor will mark an important landmark for CP Foods, solidifying the global recognition and compliance of their chicken's safety standards with the demanding Space Food Safety Standards. This aligns with NASA's uncompromising food safety requirements, boosting Thailand's national pride for adhering to the most elevated safety standards worldwide.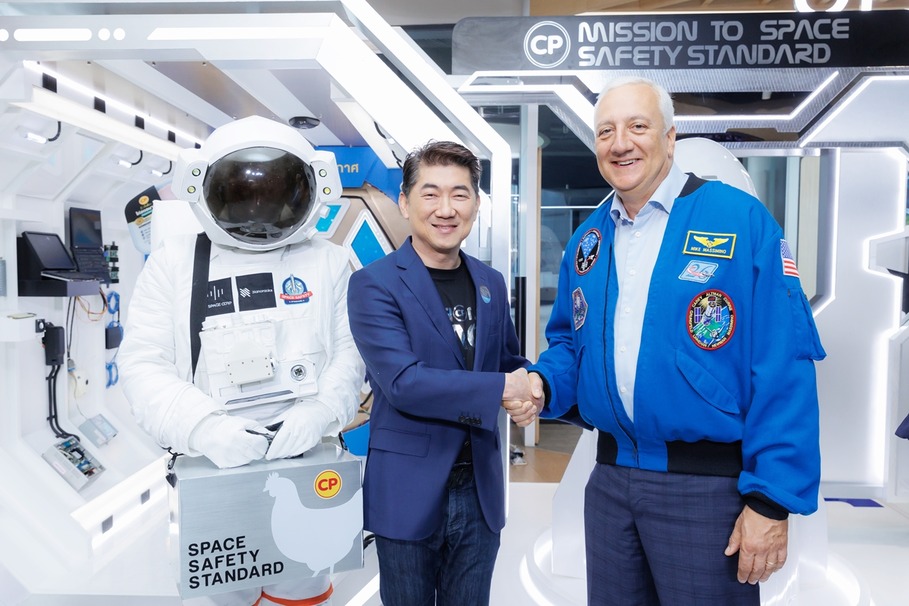 In conjunction with this revolutionary initiative, CP Foods will host a forum titled "Thai Food – Mission to Space," which will bring together international experts to discuss the move of Thai food to space-level safety standards. This forum will examine the significance of meeting space standards for Thai food, the innovations transforming the Thai livestock industry, and the sector's future implications. 
The forum's speakers include former NASA astronaut Mr. Michael Massimino, former NASA's food scientist Miss Vickie Kloeris, and several highly respected individuals from scientific, medical, and livestock development sectors. 
Prasit Boondoungprasert, CEO of CP Foods, asserted that this groundbreaking initiative showcases the company's commitment to the safety of its chicken meat, positioning it among the world's most trusted meat brands. The quest to achieve Space Food Safety Standards is anticipated to bring immense national pride to Thailand. 
"At CP Foods, our top priority is food safety and quality. Our collaborations with experts like NANORACKS LLC and MU Space have cemented our readiness to demonstrate that Thai chicken adheres to space-level safety standards. Our chickens will be subjected to rigorous safety and quality standards checks, including exhaustive inspections for residues and contaminants as per NASA's requirements," said CEO Prasit. 
Former NASA astronaut, Mr. Michael James Massimino, stressed the need for residue-free, safe food for astronauts due to its long-term health impacts. NASA food scientist Miss Vickie Kloeris praised CP Foods for adhering to stringent safety and nutritional standards, ensuring that CP chicken is free from antibiotics, chemical residues, and harmful pathogens. 
"Thaifood Mission to Space is an excellent initiation. It not only ensures the astronauts' well-being with a diverse and secure diet but also elevates global food safety standards, benefiting consumers worldwide. Additionally, it contributes to establishing Thai chicken meat as a reputable brand," expressed Michael. 
The astronauts will not only have access to safe and varied foods, but it will also ensure the safety of food for consumers around the world, thereby enhancing the international reputation of Thai cuisine," said Michael.
Miss Vickie Kloeris, a food scientist with 34 years of experience working at NASA's laboratory, stated that scientists ensure the food astronauts consume provides them with the highest level of food safety, along with a balanced supply of vitamins and minerals. The food must be free from contamination and undergo disinfection. I am very impressed with the standard of chicken meat production at CP Foods. The chickens are raised without the use of antibiotics and hormones, ensuring that Thai chicken meets NASA's food safety standards. It is certainly a delight for the astronauts up there to experience the Thai chicken menu from Thailand on the spacecraft for the first time. Thai food is famous for being delicious in the world.  
"As a space food scientist, I am thrilled for the pilots to embark on a gastronomic adventure and experience the tantalizing flavors of Thai cuisine," Vickie enthusiastically remarked. 
CP Foods sets course for space with its Thai chicken, it reiterates its dedication to safety and innovation. This venture isn't just a mission; it's an affirmation of Thailand's capability to redefine global food industry standards.