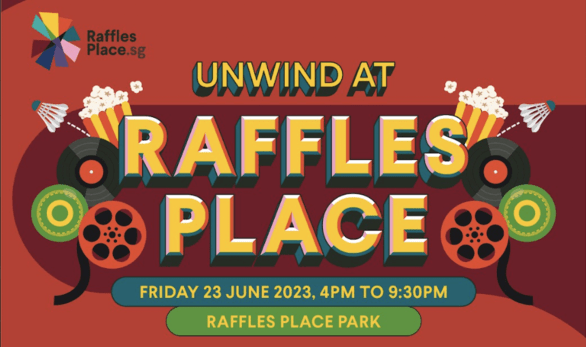 The first of a series of UNWIND @ Raffles Place 2023 events keeps the whole family
entertained with an exciting lineup of activities for the evening
Singapore, 19 June 2023 – End the June Holidays on a high note with the return of
UNWIND @ Raffles Place! Themed "Come Home to Raffles Place", we round up the
holiday month and bring you an evening of fun experiences by Raffles Place Alliance. The
one-day event features a variety of games on the lawn, live DJ sets and even an outdoor
movie screening – all happening at the heart of Singapore's Central Business District on 23 June.
Get Active with Adrenaline Pumping Lawn Games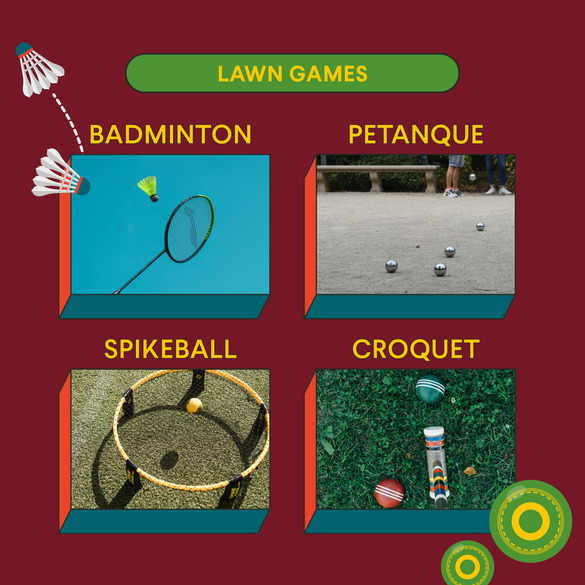 Have a ball of a time with some Lawn Games after work! Happening from 4pm to 9:30pm,
try your hand at croquet, pétanque, badminton and spikeball and stand a chance to collect exclusive vouchers upon completion of each lawn game! *While stocks last, terms and conditions apply
● Pétanque: Score points by throwing or rolling boules closer to the small target ball or
by hitting the opponents' boules away from the target. After the game, get a $5
voucher from Drips Bakery to enjoy some tasty cakes and pastries.
● Croquet: Hit the balls with a mallet through hoops embedded in the grass playing
court and score points with every successful hit. Once the game is completed,
redeem vouchers that grant you 15% off your food and drinks from VIBE Bistro to
replenish your energy
● Spikeball: In teams of 2, hit the ball into the net and start a rally without letting it hit the floor. If the opposing team cannot return the ball, the point would go to the player's team. Receive drink vouchers for coffee, tea or housemade drinks from VIBE Bistro too to celebrate the end of an adrenaline-fuelled game.
● Badminton: Strike a shuttlecock using racquets over the net and into the opponent's court to score points. Redeem Natural Immunobooster shots from EGA Juice Clinic as a pick-me-up after the game.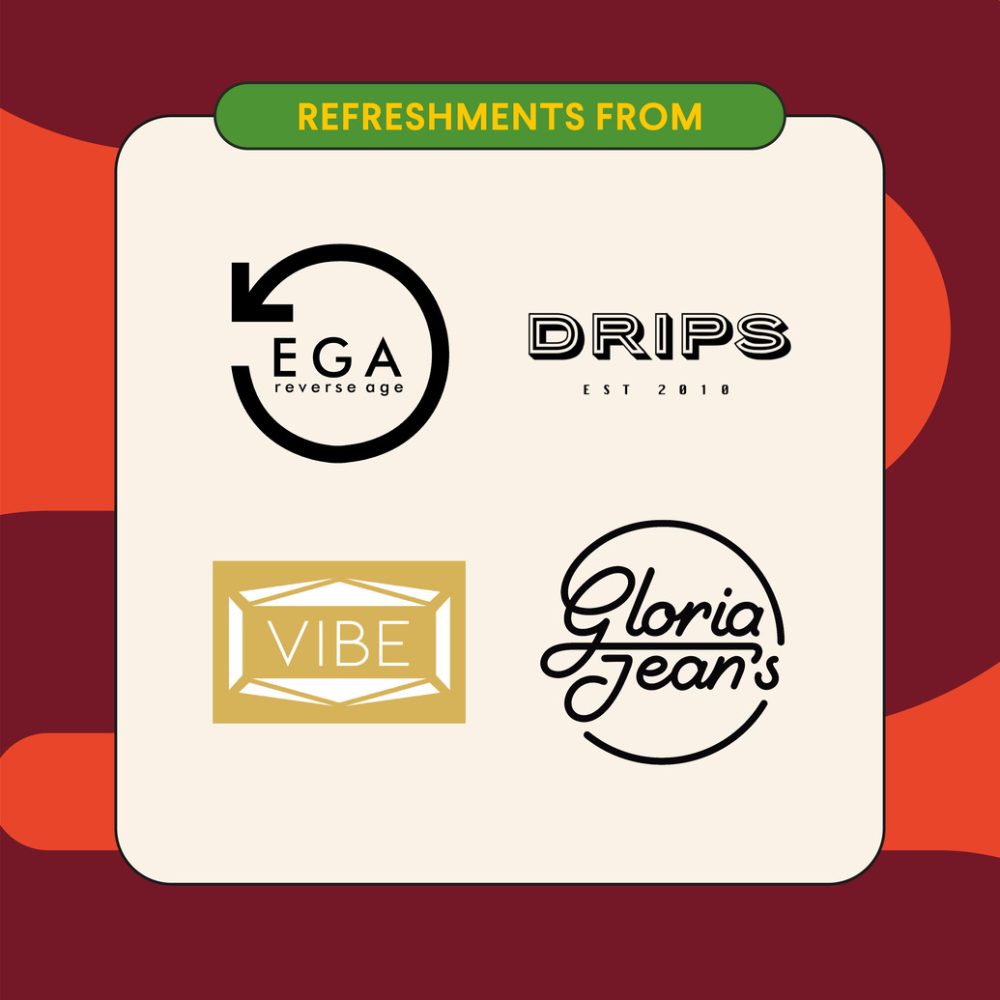 Wind Down to the Beat with DJs El Professionel and The Weatherman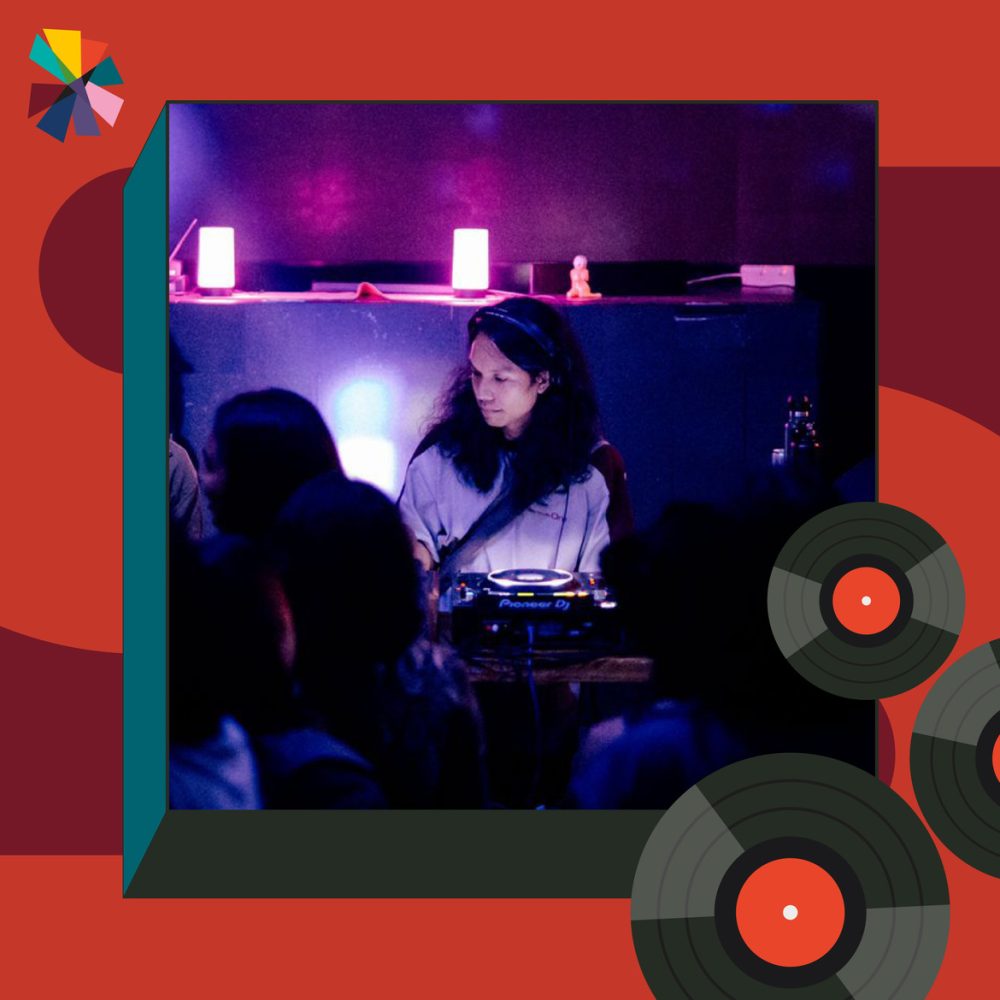 Wind down after your games from 4pm to 7:30pm with live DJ sets played from Nomad Solar Sound's solar-powered DJ console and sound system by DJs El Professionel and The Weatherman.
Soak in the vibrant groovy ambience over Raffles Place and lounge on the #RPchairs in Raffles Place Park. Reminiscent of social spaces in the home, #RPchairs feature armchairs and recliners, bean bags and swings. Take your pick of the #RPchairs and turn the park into your little home away from home!
Catch A Relaxing Movie Screening of The Greatest Showman
As the sun sets, settle down with your families and friends for an outdoor movie screening of The Greatest Showman, featuring Hugh Jackman, Zendaya and Zac Efron. Be enthralled by show-stopping performances for a memorable evening between 7:30pm to 9:30pm. Cosy up in the Chair One L, Helinox's ultra-lightweight camping chairs that do not compromise on comfort.
Take part in an Instagram Contest and Stand a Chance to Win Vouchers
Raffles Place Alliance is holding an exciting Instagram contest where you can stand a
chance to win a $10 voucher from Gloria Jean's Coffees at Republic Plaza. Simply follow
@RafflesPlaceSG to participate in the giveaway!
Don't miss out on all these fantastic games and activities! Visit Unwind @ Raffles Place at
the very heart of Singapore's central business district.