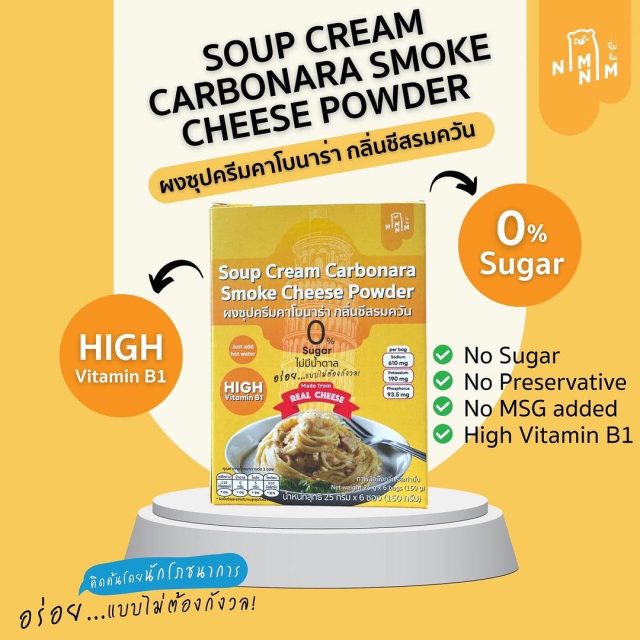 Nimnim, which is known for its egg white noodles in Thailand, has recently unveiled two healthy products Tom Yum Soup Powder and Soup Cream Carbonara Smoke Cheese Powder.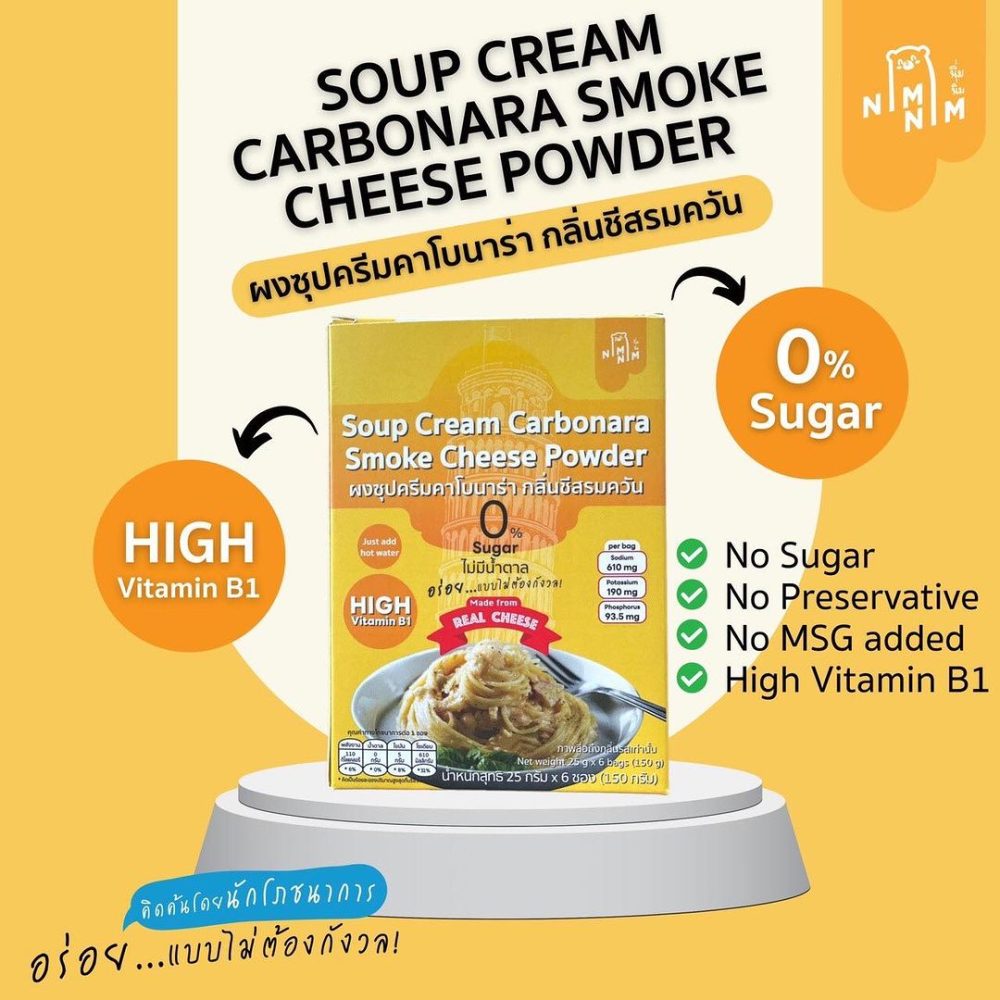 Both products are free from preservatives, MSG and are high in vitamin B1. Just add hot water and stir. You can eat Nimnim egg white noodles with the tom yum soup or pair spaghetti with carbonara. The tom yum soup is free from fat, while the carbonara is free from sugar.
Nimnim egg white noodles are made from egg white and are low in carbohydrates and calories but high in protein. Compared with konjac noodles, egg white noodles have a softer taste and closer to real noodles.