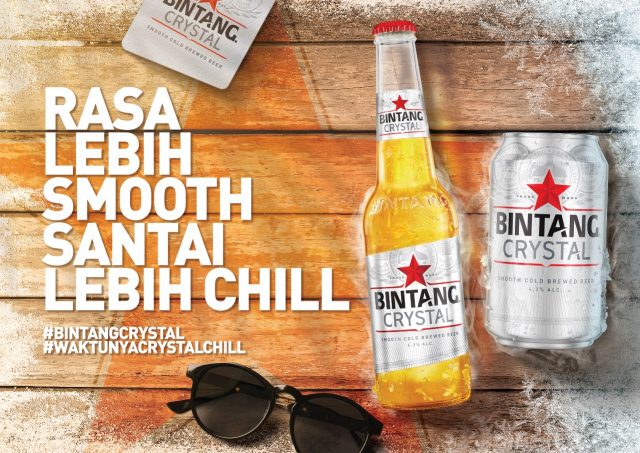 Multi Bintang Indonesia, the maker of Bintang Beer, has launched Bintang Crystal. The latest beer innovation is a smooth cold-brewed beer and low in bitter taste. Bintang Crystal fills the gap in the market for a smooth cold-brewed beer where most of the beer in the market has a bold taste.
Bintang Crystal is available on Drink Corner on Tokopedia and in selected stores from July 2021.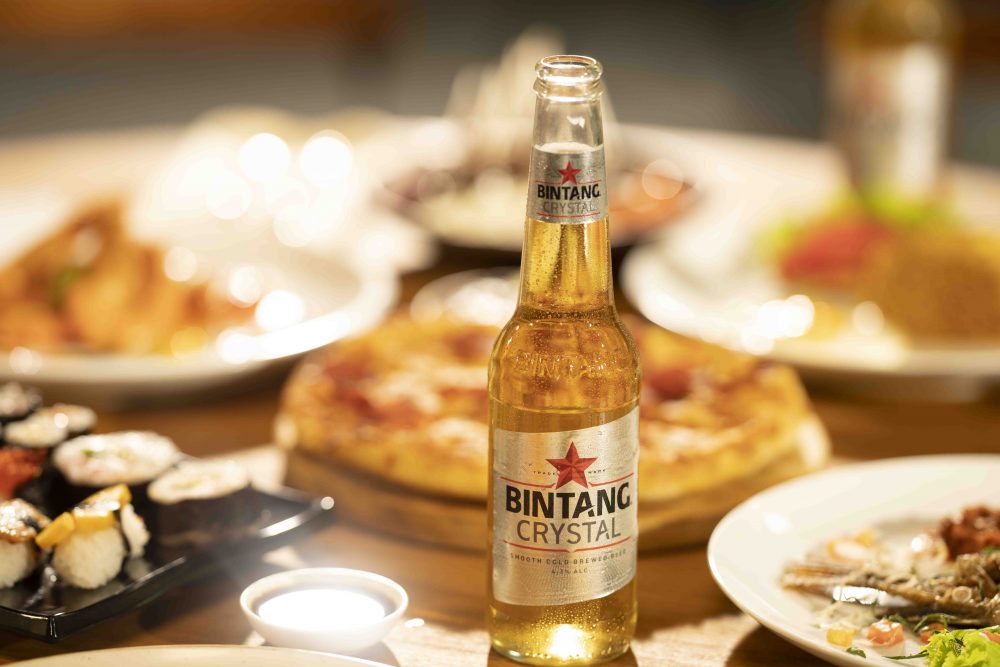 Below is the official press release in Bahasa Indonesia
Bintang Perkenalkan Smooth Cold-Brewed Beer Pertamanya, Bintang Crystal
Jakarta, 22 Juli 2021 – Menjawab keinginan para penikmat bir terhadap varian rasa yang lebih beragam, Multi Bintang Indonesia hari ini resmi memperkenalkan Bintang Crystal. Produk smooth cold-brewed beer pertamanya ini diracik untuk mereka yang menginginkan rasa bir yang otentik tetapi menyegarkan, tanpa rasa pahit berlebihan, untuk dinikmati di lebih banyak momen chill.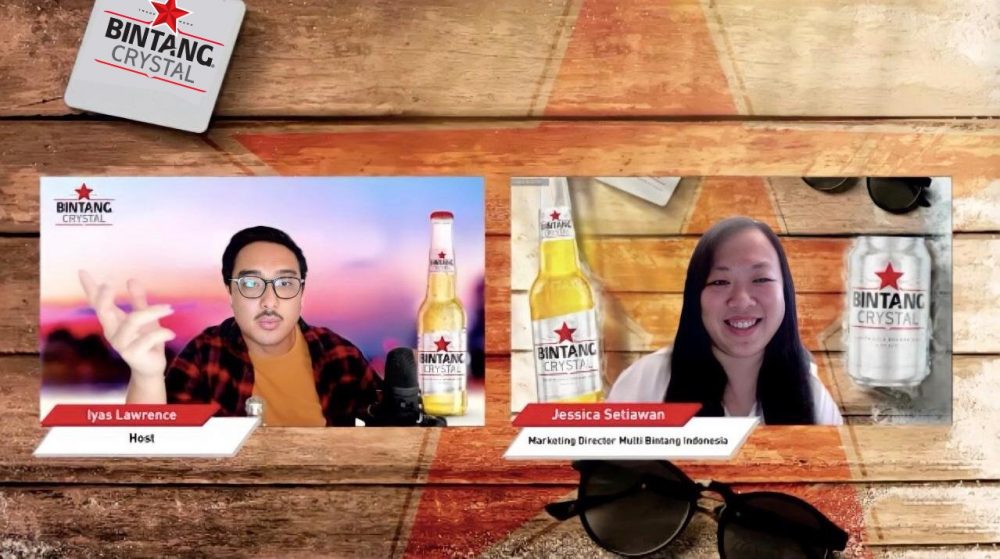 "Mayoritas kategori bir Indonesia masih didominasi oleh karakter rasa yang bold. Oleh karena itu, kami menghadirkan Bintang Crystal dengan karakter rasa yang lebih smooth, tidak terlalu pahit, dan mudah diminum, tentunya masih dengan cita rasa otentik Bintang," ujar Marketing Director Multi Bintang Indonesia Jessica Setiawan.
Multi Bintang Indonesia, dengan pengalaman hampir 90 tahun, kini berinovasi lewat teknik cold brewing, yakni pembuatan bir dalam suhu dingin untuk menciptakan profil rasa yang smooth dan menyegarkan. Karena lebih mudah dinikmati tanpa membanjiri sensori penikmatnya, Bintang Crystal menjadi pilihan yang tepat untuk menemani setiap momen #WaktunyaCrystalChill. Mulai dari bersantai di rumah, menonton saat akhir pekan, hangout virtual bersama teman-teman selepas kerja, hingga dipadukan dengan makanan favorit.
"Saat ini, kami juga melihat semakin besarnya tuntutan bahwa kita seolah-olah tidak boleh membuat satu pun kesalahan. Hal ini membuat banyak orang enggan mengekspresikan dirinya yang sebenarnya karena takut dihakimi. Padahal, jika kita dapat lebih chill dalam menghadapi berbagai kompleksitas yang ada, kita bisa sama-sama menjadi diri sendiri dan menghargai indahnya perbedaan. Ini sejalan dengan nilai Bintang sebagai brand yang mengusung nilai Berbeda Bersama," tambah Jessica.
Berangkat dari semangat itu, Bintang Crystal  mengajak sejumlah content creator muda untuk membuka dialog seputar cancel culture dan kemampuan untuk berbeda pendapat. Dalam simulasi debat yang ditayangkan secara live untuk pertama kalinya hari ini, Siniar Iyas Lawrence, musisi Kallula, dan content creator Kenny Santana pun mengamini pentingnya momen chill untuk memproses dan menghargai perbedaan opini maupun latar belakang.
Menurut Kenny Santana, terlepas dari pro-kontra cancel culture, yang paling penting adalah bagaimana kita mengekspresikan diri dan menyikapi perbedaan yang mungkin timbul. "Jangan meng-cancel seseorang hanya karena ikut-ikutan atau ketidaksukaan pribadi. Harus mengambil waktu untuk mencerna konteks secara utuh, serta batasan-batasan yang tepat dalam menjalankannya. Jangan sampai kita justru berperilaku, atau mengeluarkan ancaman, yang lebih parah dari perilaku awal orang yang kita komentari tersebut." 
Kallula menambahkan, "Yang paling penting, kita perlu ingat bahwa manusia pasti akan melakukan kesalahan, tapi manusia juga punya kemampuan untuk bertumbuh dari kesalahannya. Oleh karena itu, penting untuk mencoba memahami latar belakang satu sama lain dan membuka dialog dengan cara yang tepat. Salah satunya lewat #WaktunyaCrystalChill untuk bisa saling membuka diri, merayakan perbedaan dan kebersamaan."  
Lewat karakter rasa yang smooth dan menyegarkan, ketika Anda membuka Bintang Crystal, Anda membuka lebih banyak momen dalam hidup untuk dinikmati bersama mereka yang mungkin berbeda.

Bintang Crystal tersedia di Drink Corner Official Store di laman e-commerce favorit Anda dan toko-toko mitra di Indonesia mulai Juli 2021.