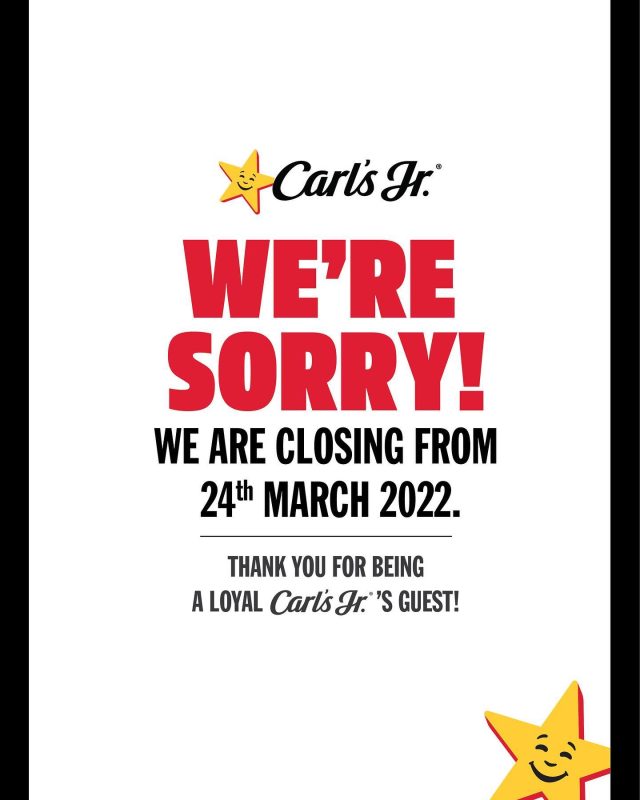 Carl's Jr. Thailand is closing all its stores and is leaving the Thai market on 24 March 2022. R&R Restaurant Group operates the US fast food chain in Thailand. The first store was opened in 2012.
R&R Restaurant Group's revenue in 2020 fell 31% year-on-year to THB 40 million, according to data from the Department of Business Development.
A&W is another fast food chain that is also leaving the country. Also joining the exodus is the Japanese udon chain Marugame Seimen, which will close all its stores in Thailand by the end of March 2022.