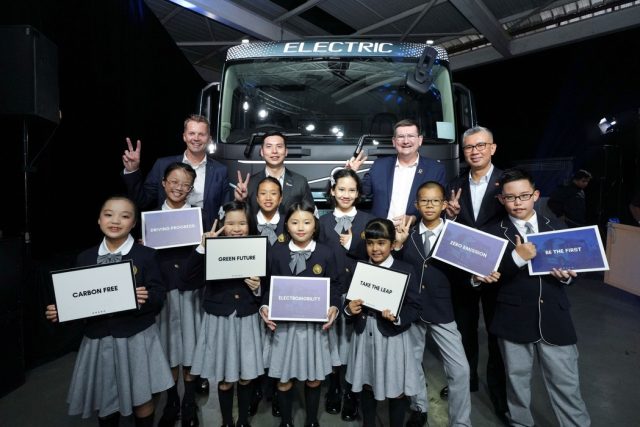 "Transition To Electromobility Critical To Realize Net Zero Carbon Ambition In Transport Segment," Says Volvo Trucks
Shah Alam, Selangor, 11 July 2023 – Volvo Trucks Malaysia (Volvo Trucks) has officially debuted its fully electric heavy duty prime movers in Malaysia, the first electric heavy duty prime mover to be launched in the Southeast Asia region. Further to the reveal, Volvo Trucks also secured its first adopters, integrated logistics provider, Swift Haulage Berhad. The announcement spotlights the Swedish truck maker's role in accelerating the industry's transition to electromobility, in line with the nation's net zero carbon ambitions.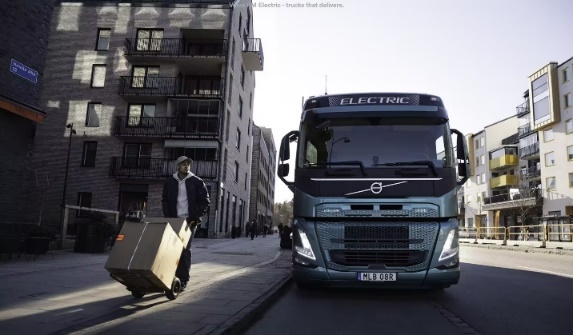 "Sustainability is our reality and the transition to electricity is not a matter of choice but a demand of the times. Our leadership in electromobility demonstrates Volvo Trucks' commitment to people and safety as well as carbon reduction in terms of environmental protection," explains Volvo Trucks International Vice President, Truck Sales and Marketing, Johan Selvėn.
"The transportation and logistics segments are critical areas to address in the race towards net zero carbon. We are thrilled to introduce the technology behind our fully electric prime movers which supports low climate impact, enhances safety for road users and creates a better working environment for drivers.  While the road to decarbonization is challenging, we continue to share our expertise around sustainable energy adoption and addressing infrastructure challenges through our government and industry partnerships," said Volvo Trucks Malaysia Managing Director, Anthony O'Connell.
Decarbonizing the transportation and logistics segment
In its overview presentation of the industry, Volvo Trucks highlighted that the emissions from one heavy-duty truck are equivalent to emissions from up to 47 units of passenger vehicles. The comparative analysis indicated a greater need for stakeholders at the policy level through to the operational level to design an electric vehicle (EV) ecosystem that is conducive and attractive to players in the transportation and logistics segment.
"The Government is aware that the adoption for commercial EVs such as trucks and busses is still low in Malaysia. As such, we commend Volvo Trucks' leadership, commitment and investment in making the logistics industry more sustainable, particularly in supporting our New Industrial Master Plan 2030's net zero agenda. Volvo Trucks' technology-sharing will also help advance the collective knowledge on commercial EV's in Malaysia, paving the way for a more vibrant EV industry that could tap into ASEAN's USD2.7-billion EV potential by 2027, enhance our domestic SME EV supply chain and provide higher-paying jobs for Malaysians," said Tengku Zafrul.
"On this front, we thank Volvo Trucks for your continuous efforts to help the segment in its transition to adopt greener commercial vehicle fleets," YB Senator Tengku Datuk Seri Utama Zafrul Tengku Abdul Aziz.
 "Sustainability is and has always been a top priority for Swift. I am proud to announce that Swift will be the first haulage company in Malaysia to acquire and incorporate electric prime movers into our fleet. We believe this technology will revolutionize the industry, and we are excited to lead the way towards a brighter, more efficient, and greener future. Looking forward, we are committed to convert the majority of our fleet to EVs by 2030,"  Swift Haulage Berhad Group Chief Executive Officer, Loo Yong Hui.
 Designed for a greener industry,  improved working environment for drivers
The official launch marked the entry of the Volvo FM, FH, and FMX fully electric models. The Volvo electric prime movers are designed with multiple axel configurations for various applications and segments. This is mirrored by variable battery configurations available with a total energy storage of up to ~540kWh. The trucks also have a projected travel range of up to 300km. With regards to charging, an alternating current (AC) on-board charger (43 kW) will require an estimated ten hours to charge the battery from empty to full. Meanwhile, with a direct current (DC) charger (max 250 kW), charging time can be reduced to just under two hours.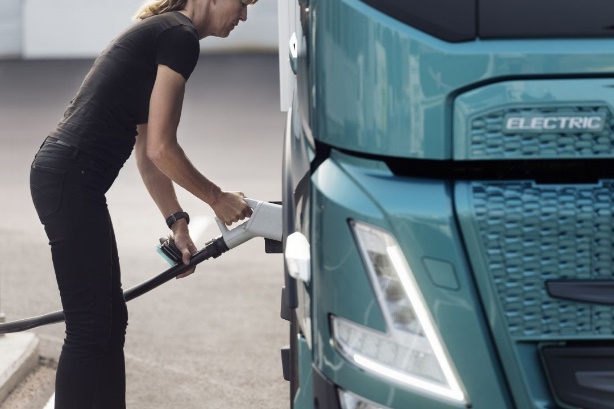 Based on independent tests, the electric truck has the potential to use 50% less energy compared to a Volvo FH diesel-powered engine under similar driving conditions, thus providing businesses with better fuel economy to cover the same distance.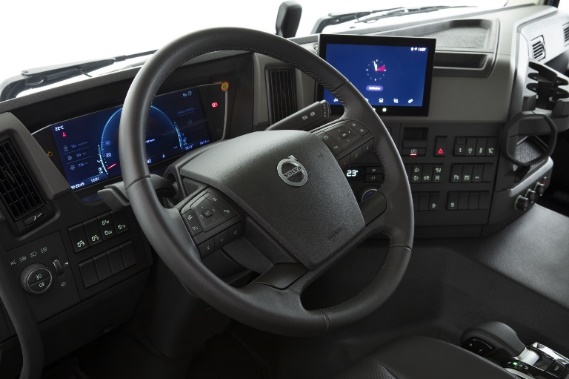 Considering the perspective of drivers who typically work long hours on shifts, Volvo electric trucks present an environment with no low frequent engine noise and no vibrations in the cabin. This feature elevates safety as drivers are able to register sounds around the truck and can communicate with colleagues easily, for example, when working around the exterior of the truck. The result is a relaxed environment for drivers of prime movers. With zero exhaust emissions, electric trucks promote low climate impact when electricity from renewable sources is used. Electric trucks also pave the way for new logistic opportunities, such as the possibility of goods being transported early in the morning or at night with lower noise impact and even indoor deliveries.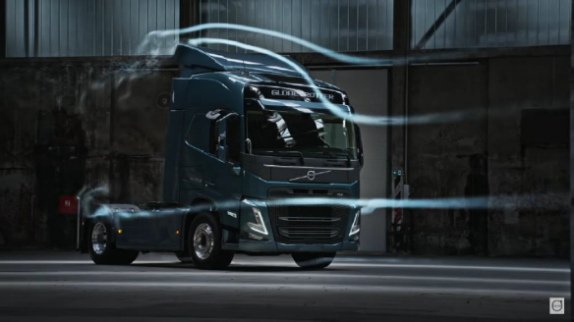 Building Malaysia's Electric Ecosystem
Volvo Trucks believes that a multi-stakeholder approach is the key to building Malaysia's electric ecosystem. In this spirit, the Swedish truck maker is working closely with government agencies, energy providers and partners such as the Malaysian Green Technology And Climate Change (MGTC) to help address infrastructure challenges. This includes collaborating with highway concessionaire, PLUS Expressways Berhad, to provide technical knowledge for commercial vehicle charging infrastructure.
Through its collaboration with MGTC, Volvo Trucks will be registered under the MyHijau directory, a government initiative to promote the sourcing and purchasing of green products and services by various industry players in Malaysia. Volvo Electric Trucks is set to receive the MyHIJAU mark of recognition, which is a green product recognition scheme in Malaysia according to safety, quality and performance standards by MGTC. Being part of the MyHijau mark, companies purchasing Volvo Electric Trucks will be eligible to benefit from green technology tax incentive programs such as the Green Investment Technology Allowance (GITA).
Secondly, Volvo Trucks provides a total cost of ownership analysis to potential customers based on customizable logistic needs. Thirdly, Volvo Trucks leverages its cutting-edge technology to provide training and support to educate truck operators, drivers, and maintenance personnel on EV technology, maintenance procedures, and best practices.
Finally, Volvo Trucks works closely with customers to develop tailored solutions, such as flexible financing options by financial institutions. Efforts also include creating partnerships with companies in the renewable energy sector to provide sustainable charging solutions.
With the government's commitment to install more charging stations by 2025, Volvo Trucks hopes for greater consideration of the transportation and logistics industry which serves as the economic lifeline of the nation. Volvo Trucks is also encouraged by the growing interest presently generated from the Malaysian market, particularly the logistics segment, following the debut of its electric prime movers.