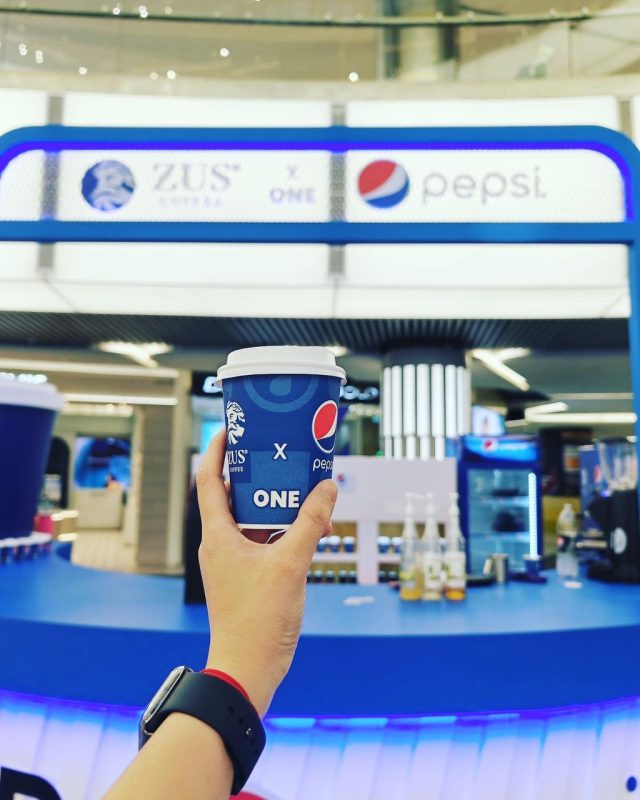 Experience the fusion of flavours crafted by Pepsi and ZUS Coffee in an exclusive beverage set to redefine refreshment at the Honor 90 roadshow
Kuala Lumpur, 2 Aug 2023 – Pepsi and Malaysia's no.1 tech-driven coffee chain ZUS Coffee have teamed up as the official beverage partners of the highly-anticipated HONOR 90 roadshow taking place this week at IOI City Mall.
The roadshow, which kicked off at One Utama last week, continues at IOI City Mall from 2nd to 6th of August 2023, daily from 10am to 10pm. As the official beverage partner, the
roadshow features Malaysia's first-ever Pepsi x Zus Coffee collaboration celebrating an
innovative fusion of flavours and technology.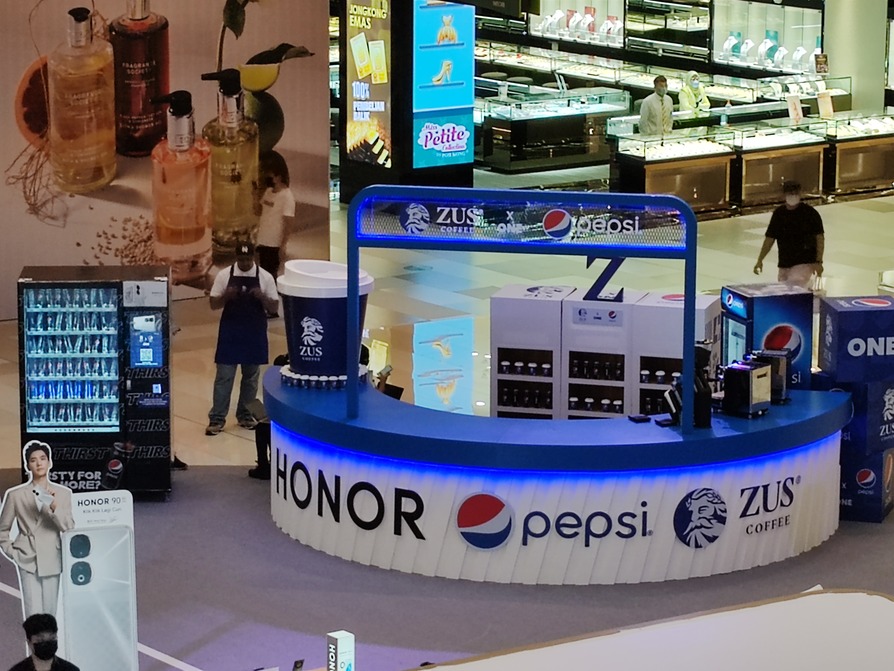 In a never-been-seen collaboration, the creative minds of Pepsi and ZUS Coffee have worked together to brew something special; the Pepsi Sour – a creative twist on the classic combination of Pepsi and coffee that is refreshing and invigorating, making it the perfect pick-me-up drink for any time of the day and Pepsi Cloud – a delicious creation and a nostalgic nod to classic vanilla float sodas, with a modern twist that combines the bold flavours of Pepsi and coffee that will tantalise taste buds and leave visitors craving more. The roadshow offers visitors the opportunity of having the first, exclusive try of both beverages before its official launch in store this September.
Celebrating this unique collaboration, visitors can engage in a series of exciting activities, with the opportunity to redeem the exclusive new brews at the roadshow. Earning three stamps on their stamp cards through roadshow activities, or purchasing any HONOR products, will make visitors eligible for the beverage redemption.
In addition to the delicious brew and free Pepsi, the roadshow promises entertainment. Visitors will have the chance to win ZUS Coffee vouchers through fun and engaging games and lucky fans will get to share a special moment with famous celebrity – Janna Nick during a "Meet and Greet" session and bring home limited edition merchandises during the "Yang Yang Special Hour", taking place on the 5th and 6th of August. Make sure to arrive early to secure your chance to meet these beloved stars and snag your ZUS Coffee vouchers before they run out!
"This extraordinary event brings together the iconic flavours of Pepsi and the innovative
prowess of ZUS Coffee resulting in a unique brew that promises to tantalise taste buds like never before. Our partnership with Zus Coffee further cements our position in the beverages market as the brand that goes above and beyond to break boundaries in the beverage market. Zus Coffee was a clear choice as partners as we embark on this journey to create an exceptional experience through a first, one of a kind flavour innovation that we hope will be exciting for Malaysians far and wide." says Amy Gan, Etika's Vice President of Marketing.
The five-day roadshow is set to delight and captivate audiences of all ages, as Pepsi, ZUS Coffee, and HONOR come together to provide an unparalleled experience for everyone. Don't miss out on this captivating experience! Mark your calendars and join us at IOI City Mall from 2nd to 6th August, from 10am to 10pm.
For more information and updates, visit us on social media: Pepsi Malaysia, HONOR
Malaysia & ZUS Coffee®
*terms and conditions apply
**Please note that all offers and giveaways are subject to availability and will be provided on a first-come, first-served basis.