National Day is right around the corner and what better way to celebrate this special day than by indulging in our favourite local flavours! Grab your friends and family and get into the National Day spirit with these uniquely Singaporean treats from The Woodleigh Mall.
Coconut-Infused Delights from Ya Kun Kaya Toast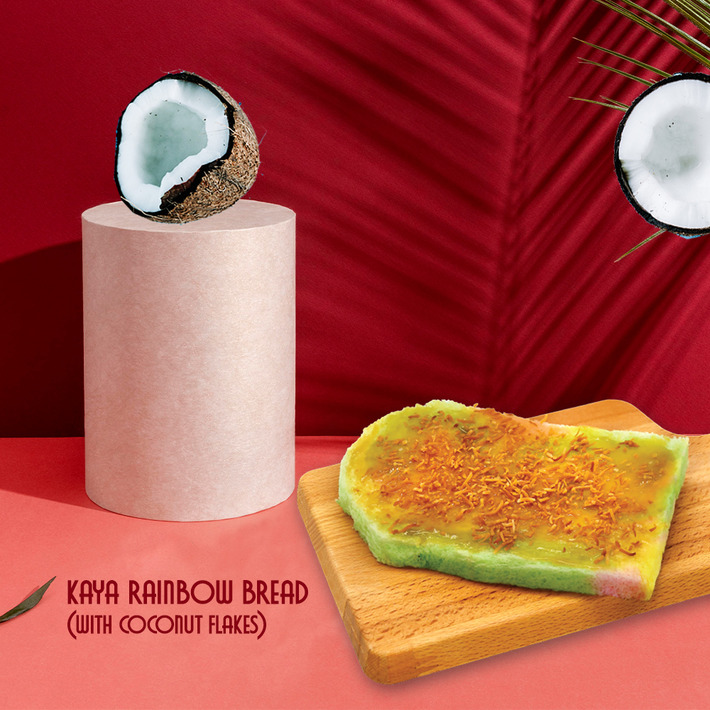 Enjoy the flavours of comfort and nostalgia this National Day at Ya Kun (#B1-07), with a delectable selection ranging from traditional toasts to local favourite beverages. From 19 July to 31 August, savour these coconut-infused treats like the Coconut Bandung Swiss Roll and Kaya Rainbow Bread that will leave you coming back for more! Beat the Singapore heat with the National Day exclusive Coconut Juice with Nata de Coco. Be sure to check out these unique and authentic Singaporean staples!
*Coconut Juice with Nata de Coco only available in Iced and Large Size. All items sold in ala-carte.Other terms and conditions may apply, kindly visit their website at https://www.facebook.com/yakunkayatoastsg/ for more details.
Aromatic Bandung Cheesecake from Pepper Lunch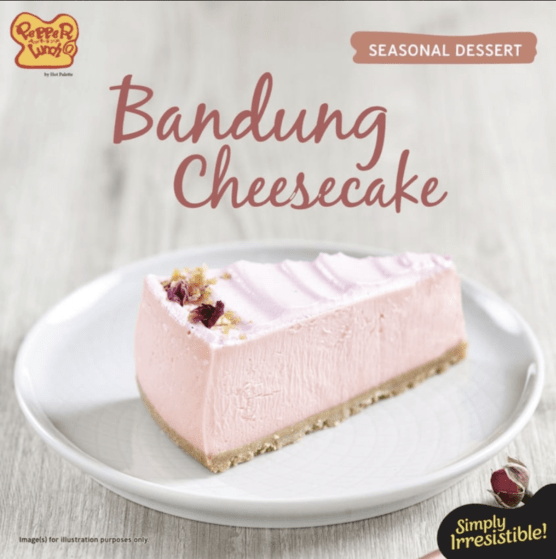 If you can't decide between a creamy cheesecake and the refreshing floral sweetness of our national favourite, the Bandung drink, then look no further! For a limited time only, celebrate Singapore's 58th birthday with the Bandung Cheesecake from Pepper Lunch (#01-54). This unique twist on our local flavour infuses the aroma of roses and is perfectly balanced by a crunchy crust. Additionally, enjoy sizzling menus, such as the Taro Karaage and Chicken Katsu & Ebi Fry Japanese Curry Rice, at a discounted price to celebrate Pepper Lunch's opening at The Woodleigh Mall from now till 18 August. Enjoy these delectable treats with your friends and family today!
*Terms and conditions may apply. Visit Pepper Lunch's website at https://www.pepperlunch.com.sg/ for more details.
Your Favourite Treats Redefined at Tiong Bahru Bakery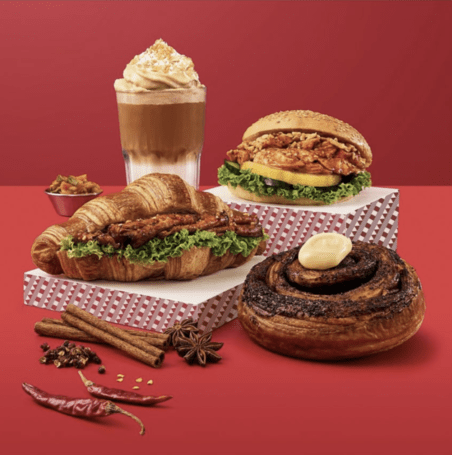 From savoury pastries to refreshing drinks, Tiong Bahru Bakery (#02-47) has got you covered with the finest array of freshly baked goods. From now till 31 Aug, jump into the flaming National Day spirit with fiery new creations, made in collaboration with Executive Chef Eugene See from Birds of Feather. Their national-day special menu includes the lip-smacking Sichuan Roast Beef Croissant and Sichuan Rojak Chicken Bun that will leave you coming back for more. Delectable and flaky, the Kopi Pecan Koiugh Amann is a dream come true for anyone with a sweet tooth. If you're looking to quell the heat, the Coconut & Gula Melaka Iced Latte dreamt up by beverage-meisters will surely quench your thirst. Additionally, enjoy $5 off every $35 spent from now till 31 December – hurry and grab this limited-time deal!
*Terms and conditions may apply. Visit Tiong Bahru Bakery's website at https://www.tiongbahrubakery.com/ for more details