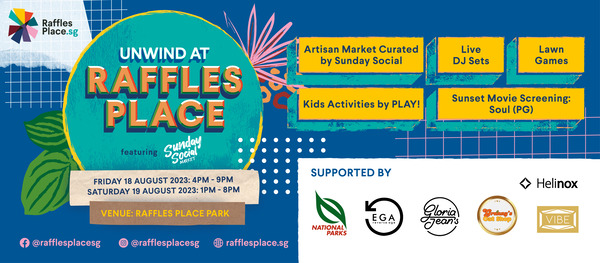 Singapore, 4 August 2023 – The second edition of the UNWIND @ Raffles Place series, "Feel at Home at Raffles Place", turns the park into a fun marketplace with an exciting shopping experience at the artisan market, energising lawn games, fun kids activities and even an outdoor movie screening as the sun sets. Spanning two days, on 18 and 19 August, you're in for a fun-filled experience that will take you from day to night! Bring your friends and the whole family together and UNWIND with us at Raffles Place Park!
Discover Unique Local Brands and Shop for Gifts at the Artisan Market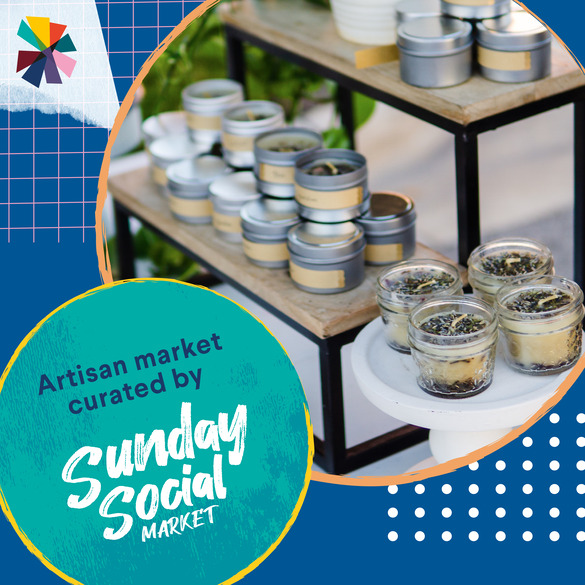 Kick off your event experience and treat yourself at the Artisan Market with delicious handmade snacks, one-of-a-kind fashion apparel and accessories as well as wellness products and more. Curated by Sunday Social, the Artisan Market will feature 24 local brands* each day in a picnic theme space. Embodying the "Makers" theme, each stall will bring you an exciting array of goodies!
Heal Nutrition: Fuel your body with protein shakes and bars made with pure natural ingredients. Featuring their most-loved products such as Heal Signature Chocolate Protein Shake and Heal Fruity Raspberry Breakfast Protein Bar, get the proteins and nutrients you need while enjoying deliciously made shakes and snacks.
Ecolah Organic: Enjoy organic snacks and high-quality fair trade coffee right under one roof. Housing brands such as Anaconda Snacks, LC and Evoo O.Live, share these healthy products with your friends and family to spark their healthy living.
CHOKMAH: Connecting communities through creativity, this modern and sustainable lifestyle brand designs and handcrafts artistic homewares. Shop handcrafted trays from various stunning collections like the Marble and Merazzo Collection to elevate your home.
Beachme: The beach is no longer just a destination, it's a mood. Explore ethically made and stylish swimwear that embraces the philosophy of slow fashion, making swimwear that stays with you beyond trends. Build your beach persona with luxuriously buttery soft fabric that is chlorine resistant and offers UV protection.
Made at 6pm: As a slow-made jewellery brand, bedazzle your outfits with handmade jewellery and shop for sophisticated and popular designs such as Shell Jewellery, Gemstone Fan Necklaces and Polymer Clay Earrings.
Get Your Heart Racing with Adrenaline-Fueled Lawn Games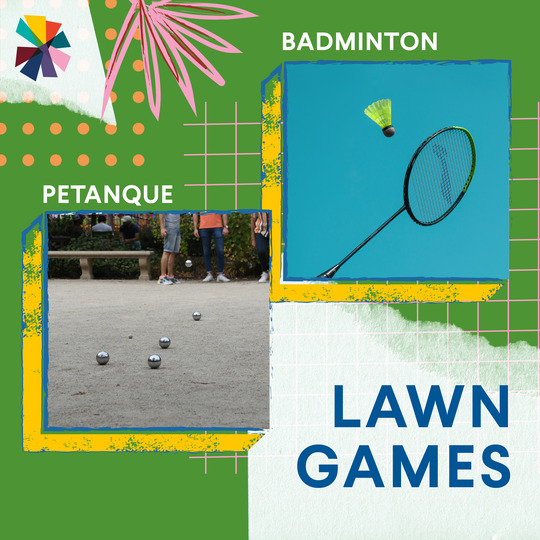 Back by popular demand, lawn games were a hit at our first edition of UNWIND @ Raffles Place. Unleash your inner athlete and get your heart pumping with exciting lawn games after work! Happening from 4pm to 9pm on 18 August and 1pm to 8pm on 19 August, try your hand at pétanque and badminton while standing a chance to collect exclusive vouchers* upon completion of each lawn game!
*While stocks last, terms and conditions apply.
Pétanque: Score points by throwing or rolling boules closer to the small target ball or by hitting the opponents' boules away from the target. On 18 August, redeem Natural Immunobooster shots from EGA Juice Clinic at Ocean Financial Centre as well as free housemade drinks from VIBE Bistro at One Raffles Place as a pick-me-up after the game. On 19 August, redeem a small drinks voucher from  Gloria Jean's Coffees at Republic Plaza to replenish your energy.
Badminton: Strike a shuttlecock using racquets over the net and into the opponent's court to score points. On 18 August, get free iced lemon tea from Granny's Oat Shop at Republic Plaza or free housemade drinks from VIBE Bistro, located at One Raffles Place. On 19 August, redeem Natural Immunobooster shots from EGA Juice Clinic to celebrate the end of an adrenaline-fuelled game.
Tune into Groovy Beats with Solar-Panelled DJ Booths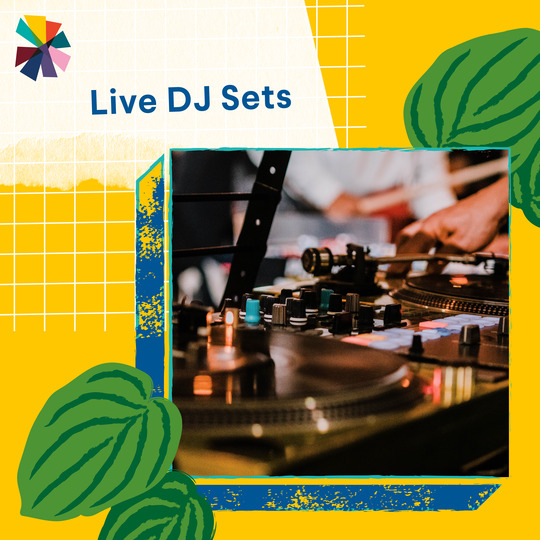 Wind down after your games with live DJ sets played from Nomad Solar Sound's solar-powered DJ console and sound system – featuring DJ Yujin from 4pm to 6.30pm and DJ KFC from 6:30pm to 9pm on 18 August and DJ Weatherman from 1pm to 3.30pm and DJ El Professionel from 3.30pm to 6pm on 19 August.
Soak in the vibrant groovy ambience and lounge on #RPchairs in Raffles Place Park. Reminiscent of social spaces in the home, #RPchairs feature armchairs and recliners, bean bags and swings. Take your pick of the #RPchairs and turn the park into your little home away from home!
Visit the Phantasiegarten by Play!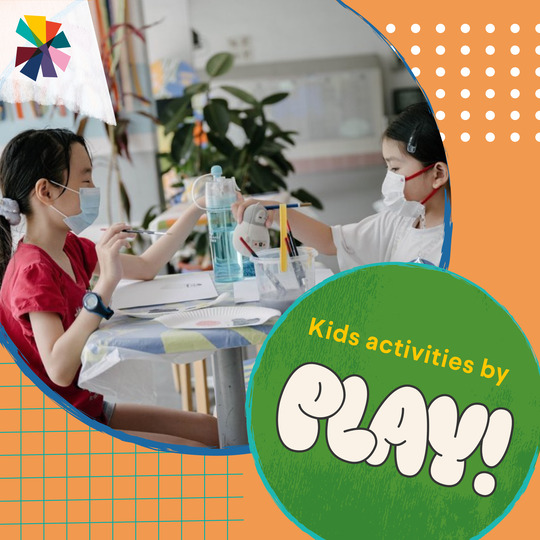 In partnership with Play!, this multi-sensory art space will be set amidst the park to provide fun activities for the young. Through art, express yourselves and unleash your creativity in four facilitated different areas from 1pm to 6pm on Saturday 19 August!
Let your imagination run wild and create your own version of Raffles Place Park with recycled cardboard and corrugated sheets in varying 3D forms. Express your creativity using unconventional recycled materials provided at the park such as ropes and textiles along with markers and paint.
Look to the stunning skyscrapers of Raffles Place to inspire young minds. Children can create models of Raffles Place and skyscrapers or can unleash their inner mural artist and paint or doodle on the cardboard model of key places in Raffles Place.
Of course, the fun is not just limited to the big kids! The little ones can engage in their own mini-play version at a dedicated baby play space. Equipped with simple and safe materials like markers, boxes and smaller wooden blocks, they can join in on the fun and set their creativity in motion.
Catch a Soul-ful Movie Screening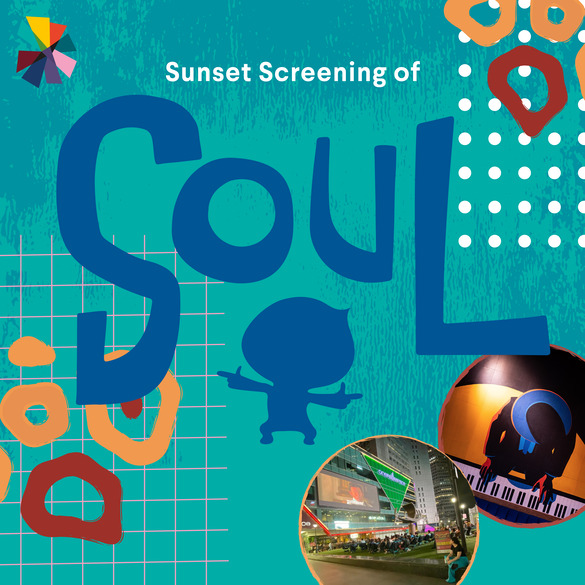 The fun continues even after the sun sets. From 6pm onwards on 19 August, gather your friends and family for a movie under the stars and kick your feet up in the oh-so-comfy Helinox chairs as you enjoy a screening of Soul (PG) – a comedic-drama animation film that is perfect for the little ones too. If you're the first 50 members of the public to pre-register for the movie screening, you can grab the best seats in the house, along with 1-for-1 pasta vouchers from VIBE.
UNWIND with Us For The Rest of The Year!
Raffles Place is shedding its corporate façade for a fun family-friendly appeal this August and has much in store for the rest of the year. Look forward to upcoming editions of UNWIND @ Raffles Place with "Taste of Home" at Raffles Place up next in October. Follow @RafflesPlaceSG on socials for the latest updates.