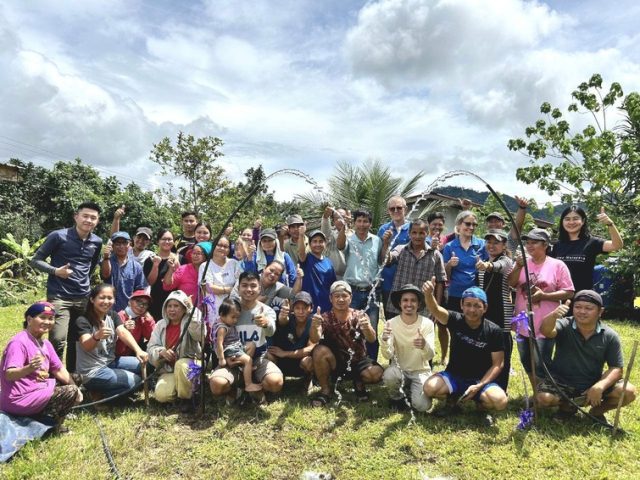 Hopes Malaysia Sustainably Connects Rural Kota Belud Communities Facing Water Scarcity with Gravity Water Systems for Daily Usage
KOTA BELUD, Sabah, August 14, 2023 – There are over 41,000 hardcore poor living in Malaysia's poorest state, Sabah, which is home to 8 out of 10 of the country's most underprivileged rural districts. Everyday life for thousands of scattered and remote B40 families throughout Sabah's vast rural community is increasingly challenging, especially due to water insecurity: the lack of clean water access for daily needs.
Most rural villages are equipped with inadequate rural infrastructure, leading to basic needs being restricted for its underprivileged population. Families living in these isolated areas are often disconnected from the public water supply and solely rely on decades-old, unmaintained gravity water systems, or must unsustainably collect unfiltered water directly from natural sources, such as rain and river water, endangering families to dangerous water-borne diseases. The Kota Belud rural community is struggling to sustain, let alone progress their livelihoods, when even the most basic life need of clean water is so hard to come by.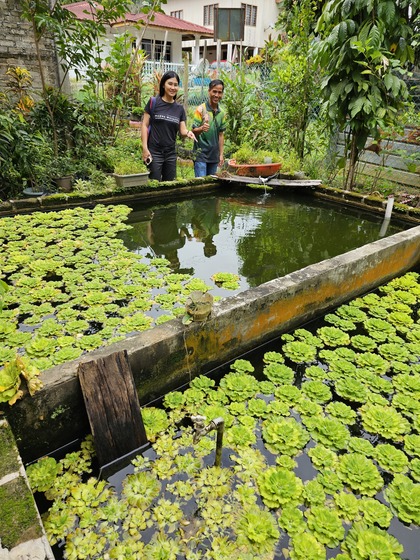 Since its establishment in 2016, local Sabah Civil Society organisation (CSO) Hopes Malaysia has been sustainably empowering Sabah's rural community, particularly villages in Kadamaian, Kota Belud to achieve long-term sustainable livelihoods. This includes the skill and knowledge empowerment of everyday villagers to construct, maintain and repair their local community's gravity water systems, providing them unlimited access to clean water at home and on farms. Hopes Malaysia has since connected over 10,000 villagers from 15 rural settlements with sustainable water supplies via more than 70 kilometres of piping with the villagers' efforts.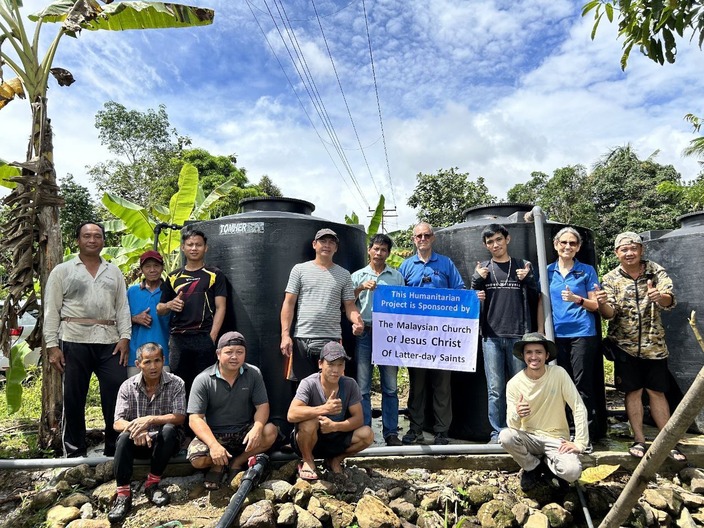 Hopes Malaysia completed its most recent gravity water project with the villagers in Kampung Sayap Magambai, Kota Belud, sponsored by The Malaysian Church of Jesus Christ of Latter-day Saints. The sustainable community development project saw the villagers uniting to reconstruct their 10-year old gravity water system, which piping and tanks were constantly leaking and unable to provide a strong flow or sufficient supply for the over 300 individuals residing there. This resulted in households having little water to use daily – a common worrying reality for disconnected villages within Sabah's vulnerable rural community.
"There are around 40 families here all fighting for water right before school or cooking dinner. The water that came out from our taps was so slow and sometimes dirty. It took us a long time to even wash one dish after eating," explains resident Puan Sandra about the village's insufficient water supply before the project. "The old system was leaking, never maintained or repaired because no one here knew what to do. We kept asking for help for years," she describes how the previous water system was burdening the community.
Through the CSO's guidance and community's efforts, the villagers' daily water usage has improved, reaching the World Health Organization's daily water requirement. New poly-piping channels the natural uphill water source to the community's durable water tanks before distribution to homes and farms. The villagers also constructed a new concrete base for the tanks to enhance their safety by reducing the risk of land erosion.
Having proper access to clean water means a lot for the families in Kampung Sayap Magambai as they can now work towards brighter, more sustainable livelihoods. "We are thankful that we have enough water to use at home and can look after the system now. We can focus on earning money from farming and handicraft, and putting our children through school. Lucky for us, but there are many other nearby villages that don't have any water for homes," expresses Puan Sandra on life impacted by the water project.
Life in the Kadamaian area of Kota Belud is plagued with inaccessibility to clean water. Hopes Malaysia's Founder Sam Lee stresses the importance of connecting these detached communities with gravity water systems to avoid long-term livelihood issues, "Because of poor water access, villagers will face soil infertility and food insecurity, negatively impacting their futures. The cost of living is increasing and families are falling deeper into poverty just to have the basic needs to survive. There are over 74 villages all over Kadamaian alone. Using a gravity water system is the only way for some communities to have a safe and consistent water source."
"We believe in empowering the communities to care and utilise their new assets for lasting benefits. Villagers have been reaching out to us to help them connect to clean water because they have no other option. Our CSO already has more than 10 villages on our project waiting list. We are urgently looking to carry out gravity water projects once we are able to secure enough CSR sponsorship funding, before their conditions worsen and lives are lost."
Aligned with the United Nations' SDGs in this Decade of Action, Hopes Malaysia aims to equip more rural Sabah communities with clean water via impactful and long-term CSR partnerships. For more details on Hopes Malaysia's sustainable charity projects and CSR projects, kindly email [email protected] or contact +60162417838.