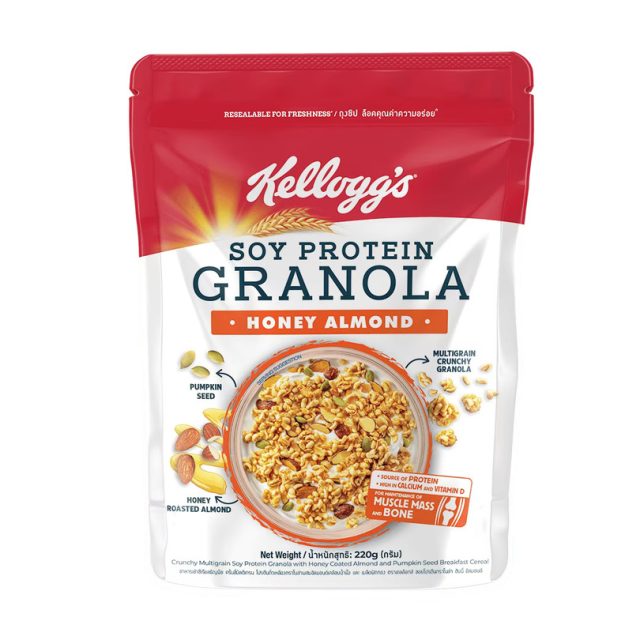 Kellogg's has unveiled its latest plant-based granola in Thailand and Malaysia, which will likely be available across Southeast Asia.
Made with plant-based protein, Kellogg's Soy Protein Granola Honey Almond is high in calcium, vitamin D and source of protein that helps build and maintain bones and muscle mass. The granola combines crispy multigrain with honey roasted almonds and crunchy pumpkin seeds for a nourishing and flavourful bite. It contains soy protein isolate (11.3%).
The other variant is Kellogg's Soy Protein Granola Wonder Berries with multigrain crunchy granola, goji berries and blueberries.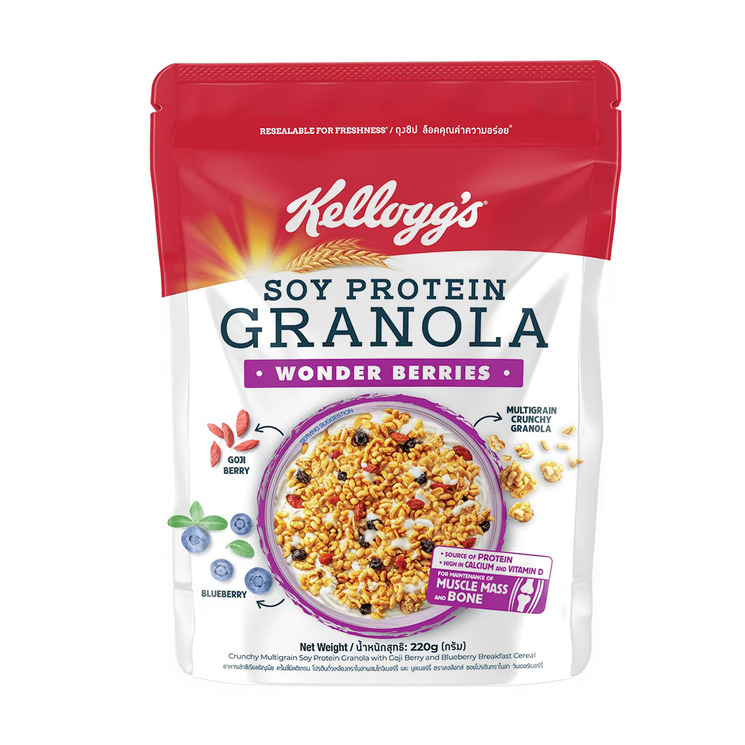 The vitamin D content of Kellogg's Soy Protein Granola Wonder Berries is 4.7mcg/100g or 188 IU/100g. The sugar content is 24g/100ml and the fibre content is 4.2g/100ml. Two servings (45g per serving) of food provide at least 10g of protein. The wholegrain cereals comprise oat, brown rice flour and wheat.