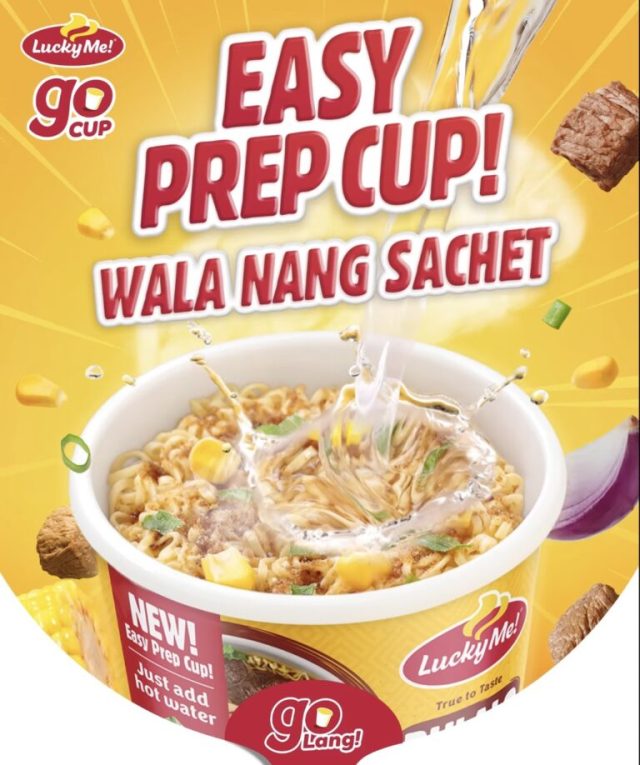 Monde Nissin's Lucky Me! has recently launched Lucky Me! Go Cups in the Philippines without the sachets. Consumers only need to add hot water to the cup and enjoy the noodles wherever and whenever.
The country's top instant noodle brand has enlisted popular content creators and digital personalities to share what they like about the new Go Cup. Sassa Gurl mentioned that there's no more hassle in adding the seasoning, while Warren Osinaga (aka Poca) highlighted the instant satisfaction since there's no need to fumble with a seasoning pack
Monde Nissin is prioritising convenience over customisation for their latest launch. The removal of the seasoning sachets also helps to reduce single-use plastic, thus minimising waste.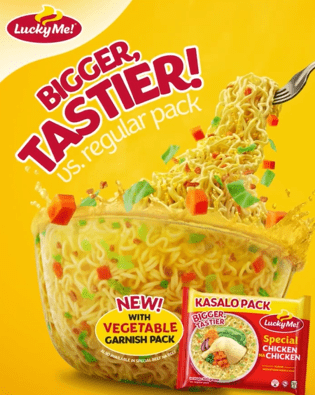 In another development, Monde Nissin's new Lucky Me! Special Chicken na Chicken Kasalo Pack is now in a bigger pack and comes with a vegetable garnish pack.