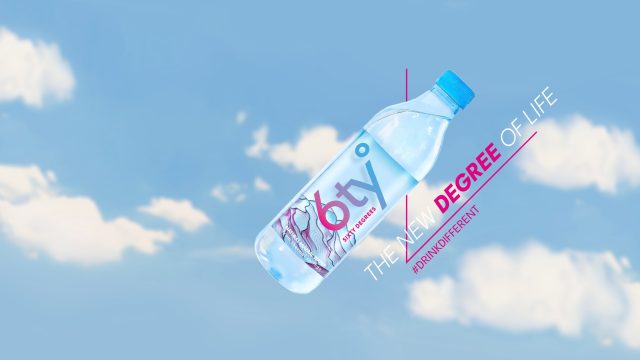 6ty Degrees is a new mineral water brand in Thailand that sources its water from the Chiang Dao District of Chiang Mai Province. Chiang Dao is where the new UNESCO biosphere reserve Doi Chiang Dao Biosphere Reserve is located.
The water is sourced from underground hot springs at a depth of more than 200 meters. The production facility is able to produce 850,000 bottles of water per day. 6ty Degrees is rich with 16 essential minerals with high concentrations of silica, potassium, magnesium calcium and bicarbonate.
The bottle comes in two sizes: 520 ml at THB 12 and 1,250 ml at THB 20. 6ty Degrees Mineral Water by Rare Beverage Company Limited is available at leading convenience stores and supermarkets nationwide.