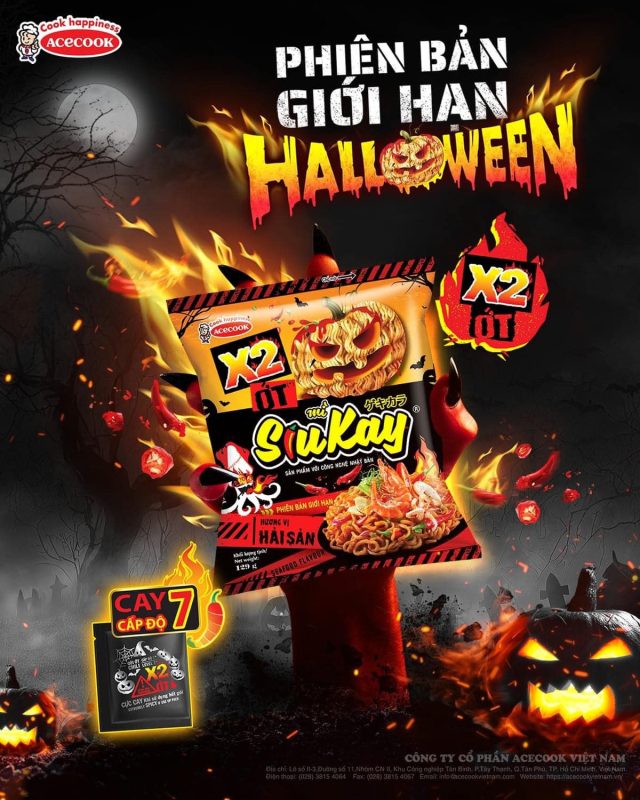 Acecook Vietnam has launched a limited edition Siukay noodles for Halloween, and it's so spicy, it's scary! The new product offers an extremely spicy taste to challenge the tastebuds, with twice the spiciness of the existing version.
If you're looking for a truly terrifying culinary experience, then Siukay noodles are for you! But be warned: these noodles are not for the faint of heart. If you can't handle the heat, then stay away!
But if you're up for a challenge, then Siukay noodles are the perfect Halloween treat. Just be sure to have a glass of milk or water handy, because you're going to need it!
Acecook associates Halloween as a time for a challenge and having an extreme spicy taste fits the occasion.