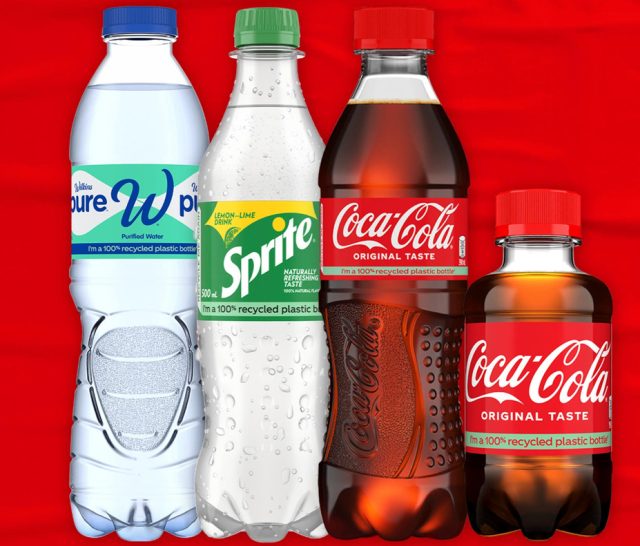 Coca-Cola Beverages Philippines has launched more bottles made from 100% recycled PET plastic (rPET), excluding caps and labels, according to the recent press release. The rPET packaging is now available for Coca-Cola Original in 190ml and 390ml and Wilkins Pure in 500ml, in addition to Sprite 500ml, which was introduced in 2019.
Coca-Cola Philippines has also established over 2,800 recycling drop-off points across the country, making it more convenient for consumers to return their empty bottles.
Coca-Cola Beverages Philippines, Inc. (CCBPI) established PETValue Philippines through a joint venture with Indorama Ventures, a global leader in green technology and packaging solutions. This pioneering bottle-to-bottle recycling facility started operations in October last year and is expected to recycle 2 billion pieces of collected post-consumer PET plastic bottles per year.
Coca-Cola and Wilkins Pure bottles made from 100 percent food-grade rPET, excluding caps and labels, now have a call to action "Recycle Me Again" message on their labels. A QR code that will lead to information about the company's recycling program is also included on each label.
The company is partnering with 7-Eleven stores and Shell stations to create programs that make recycling more convenient and rewarding for consumers.