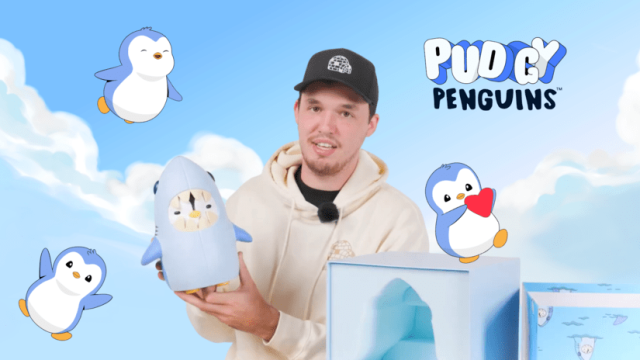 Pudgy Penguins bridges the gap between digital collectables and real-world business  
Kuala Lumpur, 19 September 2023 – Pudgy Penguins, a pioneering force in the digital collectables and soft toy market, debuts in Malaysia with the support of the Malaysia Digital Economy Corporation (MDEC) and Asia Huddle PLT.
Following a successful foray in the United States, Pudgy Penguins is a transformative venture that seamlessly blends blockchain innovation with tangible business opportunities, bringing a new wave of innovation and economic opportunity to the Malaysian business landscape.
As a platform, Pudgy Penguins via its thriving Web3 ecosystem will unlock opportunities for Malaysian businesses especially in the dynamic retail environment, support a vibrant blockchain ecosystem as well as underpin initiatives spearheaded by the government and MDEC.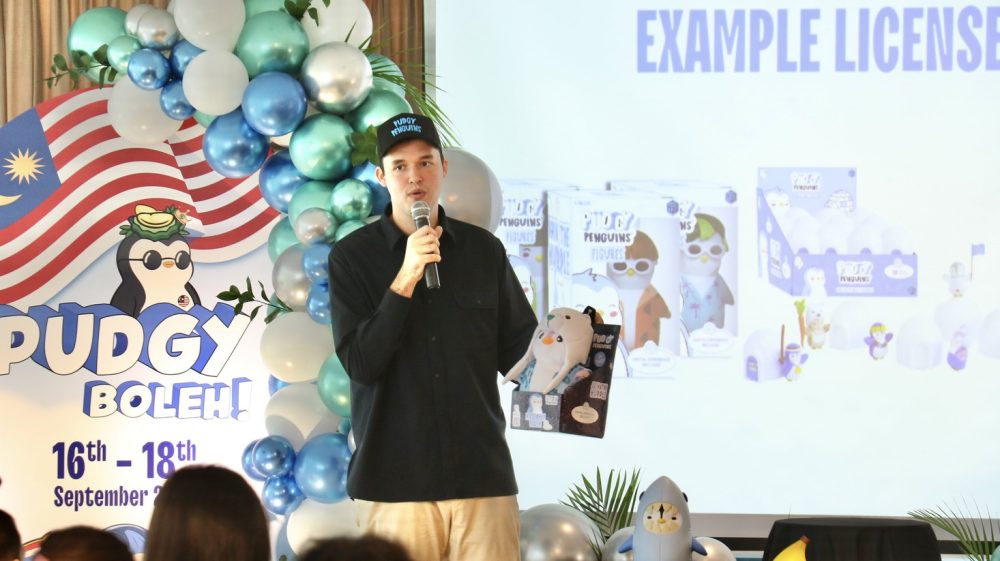 First launched in July 2021, the success of the NFT-inspired penguin collectables in the U.S. market led to a leap into the world of physical products with Pudgy Toys. Pudgy Toys smashed its Amazon debut, achieving an astonishing USD$500,000 on the toy sales chart within 48 hours, surpassing industry giants such as Lego, Pokemon, Transformers, and Barbie in May 2023.
Cheryl Law, Pudgy Penguins Business Development Lead of Asia emphasised the brand's commitment to promoting intellectual property utilisation and enhancing consumer engagement to drive Malaysia's business growth while empowering community members to partake in the journey.
"Pudgy Penguins represent a sense of belonging and acceptance. We embody inclusivity, art, and opportunity that resonates with people from all walks of life. With it comes limitless creative possibilities for local businesses such as in marketing campaigns or merchandising opportunities like colouring books, posters, and billboards."
To celebrate the Malaysian launch, Pudgy Penguins organised "Pudgy Boleh", a three-day event showcasing their remarkable journey from digital screens to tangible toys.
Drawing inspiration from the success in the toy business of Gel Blaster, Luca Netz, Chief Executive Officer of Pudgy Penguins believes that innovating soft toys and high-quality figurines is the ideal approach to bringing Pudgy Penguins into the real world.
"Pudgy Penguins is more than just a toy. We see ourselves as business enablers, a bridge between innovation and opportunity. Our mission is to not only bring joy but also contribute to the vibrant economic landscape of Malaysia through inclusivity and art. We are immensely grateful for the support from MDEC and Asia Huddle PLT," added Luca.
Pudgy Toys is now available through retailers across Malaysia including FamilyMart, myNEWS, Bila Bila Mart, emart24, and CU Malaysia. Each toy purchase comes with a digital experience on PudgyWorld.com where consumers have the opportunity to own their digital collectables at no additional cost. Check out this video for a detailed experience.
For more information on Pudgy Penguins visit PudgyWorld.com