Nestlé Malaysia has launched new limited edition MILO cans that reflect new activities that young Malaysians are engaging in to express their interest and identity. The company's new marketing campaign is a refreshing change from the traditional portrayal of young people in sports. It is clear that the brand is trying to connect with its target audience in a more meaningful way by embracing their new and diverse interests.
In the words of MILO, "In an age of uncertainty, it's about twisting the rules. Creating new experiences. And accomplishing it all in the most unexpected spaces and places. No matter what you choose to discover, MILO cans will be there to energize you. Keep you going. So you can show what you're made of. Time to Tunjuk Taring, Yo!"
Nestlé Malaysia has also showcased its latest ice cream MILO Kaw at the recent Surf Skate Championship at Putrajaya. The new ice cream features the image of a surf skater showing his sleek moves.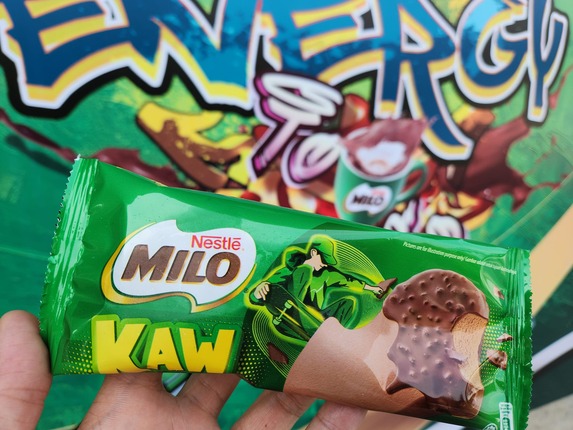 MILO Kaw authentically recreates the MILO experience in this category. "Whereas traditional 'hard' chocolate coatings on ice creams melt at a different rate to the ice cream core, the ganache that covers MILO Kaw – which is made using real MILO – is designed to melt at a similar rate to the ice cream underneath, for added flavor and mouthfeel," according to Nestlé Research & Development.
Guglielmo Bonora, Head of R&D Singapore, said: "People will enjoy the brand's signature "kaw" taste, as well as the soft ganache coating and the enjoyable crunch of the MILO 'bites' embedded in it. To achieve this we used our ingredient know how, while coating the top portion of the bar, for example."