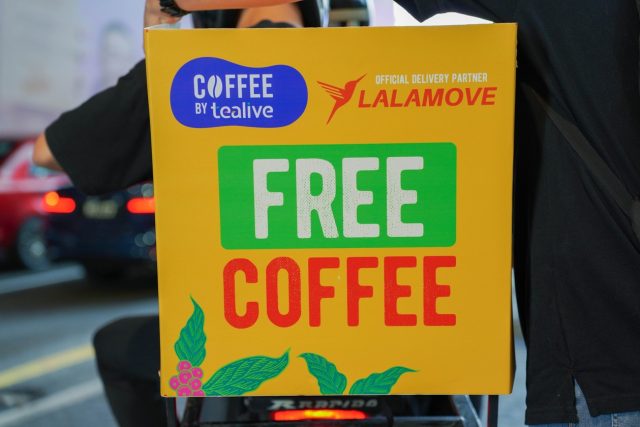 Free coffee surprise for motorists to showcase 'Tastier Stronger Better' coffee
KUALA LUMPUR, Tuesday, Oct 24, 2023 – Tealive, the top regional lifestyle tea brand known for surprising city motorists with free cups of its freshly-brewed coffee back in 2020 has done it again today. This time, Tealive showcased its Tastier, Stronger, Better coffee using Arabica beans from Guatemala, Mexico and Indonesia and to celebrate International Coffee Month in style.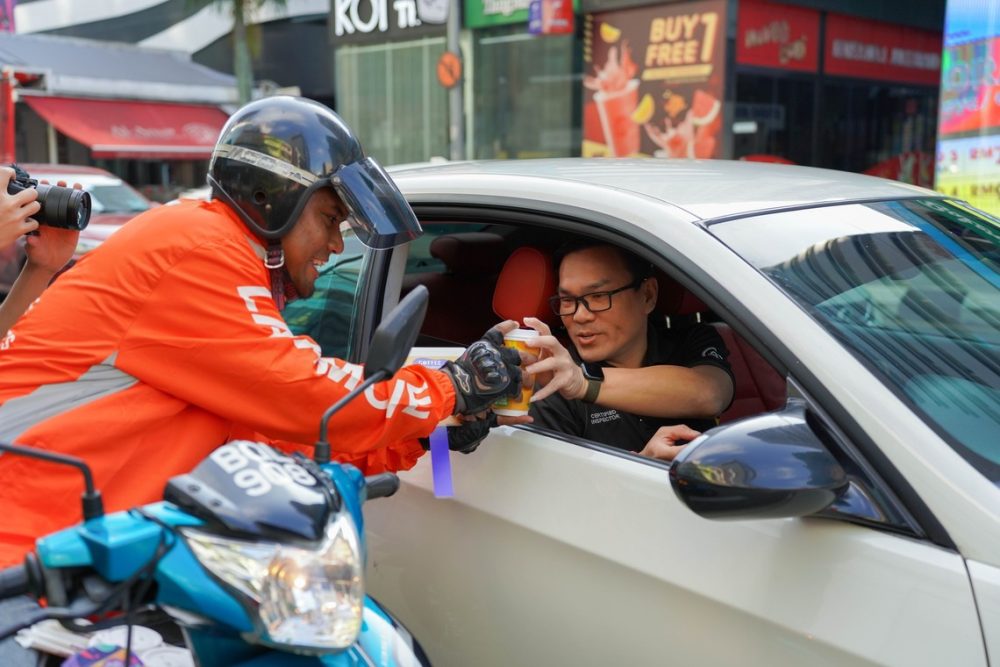 Lalamove riders delivered the free cups to hundreds of motorists as they sat in the notorious Bintang Walk traffic gridlock during the morning rush-hour. This surprise quickly became fodder for social media chatter with excited recipients sharing selfies with their cups of Tealive Coffee.
Loob Holding Sdn Bhd founder and CEO Bryan Loo explained that the first Coffee Giveaway in 2020 was to highlight that Tealive served made-to-order coffee freshly-brewed by hand using high-quality Arabica beans.
"Since then, Tealive has forged ahead to become the most accessible freshly-brewed coffee in Malaysia serving customers from 830 outlets.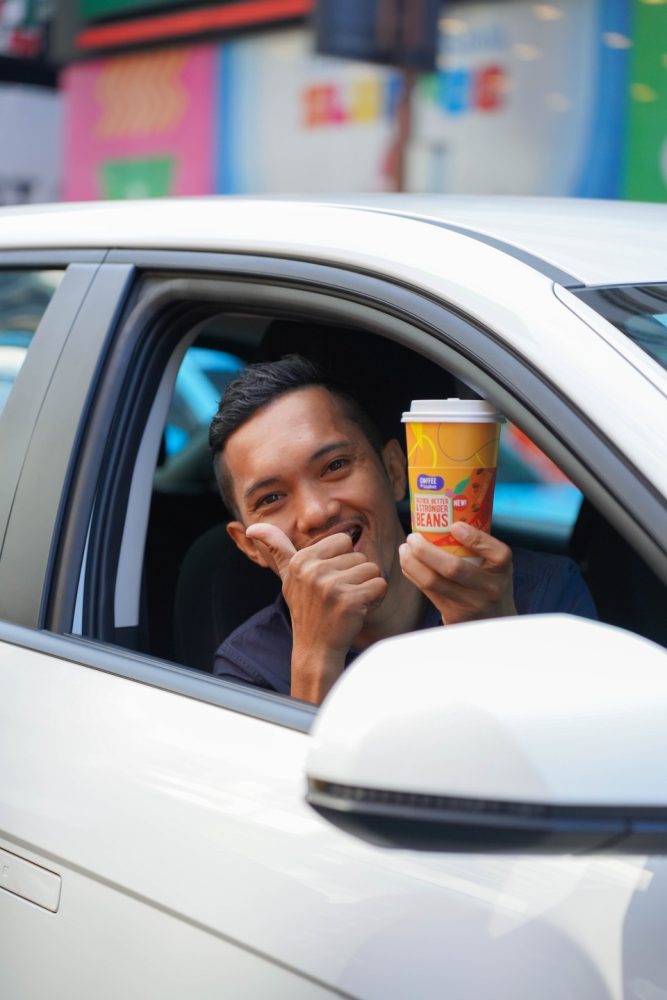 "Our accessibility extends beyond just the network we have but also conveniently through our Tealive app for online ordering and delivery or pick-up.
"We have over two million customers on the Tealive app now and about 700,000 of them are active each month on average.
"Now we have upgraded our offer to brewing our coffee using selected beans from three countries and adjusting roasting temperature to give you this elevated coffee experience," he said.
Loo said the coffee offerings were part of Tealive's promise to break through into new tastes and new frontiers to delight their customers. Coffee by Tealive is made from beans that are roasted locally to maintain freshness and aroma.
"As a Malaysian brand, we serve the rakyat daily in every nook and corner of our beloved country. We are thankful to our loyal Tealive fans for their continuous support, encouraging us to grow in Malaysia and overseas.
"With that, here's offering in return Tastier, Stronger, Better coffee for all to enjoy, especially with many being coffee lovers—and what better way than to serve you all during this International Coffee Month?
"We're always searching for newer and better ingredients as we innovate to fulfil our brand promise of Always More Than Tea.
"We now have a much wider range of coffee, so come and have coffee with us. Indeed, we have 'Coffee for all' with each cup freshly-brewed by hand.
"As a brand, Tealive has promoted the modern tea-drinking culture since 2017. Now, we have a coffee menu for 'Anyone, Anytime and Anywhere', including Signature Coffee using Aren Palm Sugar from Borneo," he said.
Aren Palm Sugar is a healthier form of sugar with a glycaemic index that's lower than brown sugar or even honey. It has a delicious savoury sweet taste with a tinge of caramel. "Remember to flip your drink for a full and satisfying lava effect of the Aren Palm Sugar," he quipped.
In honour of International Coffee Month, Tealive is now offering, while stocks last:
Promo 1: RM5 Signature Coffee

Use promo code 'COFFEE' in Tealive apps to get signature coffee for RM5 only.

Promo 2: 50% off

Use promo code 'NEWBEAN' in Tealive apps to get 2nd coffee at 50% off.

Promo 3: RM1 discount

Use promo code 'NEWCOFFEE' in Tealive apps to get RM1 discount on your coffee.

Promo 4: 50% off Donut Ball, with any purchase of Coffee, up to Oct 31
As part of the celebrations, each cup has a sticker with unique messages such as "You are currently enjoying our beans" and "Your coffee is now Tastier, Stronger, Better", with an invite to peel it off to claim their surprise promo code.