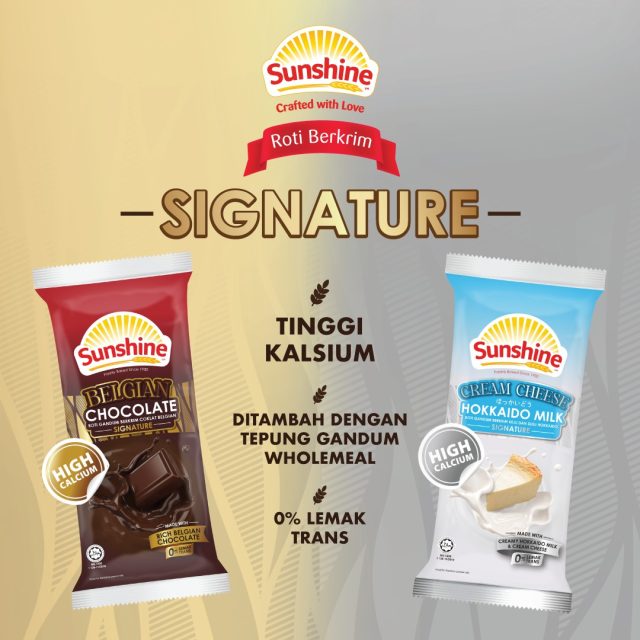 Sunshine Bakeries Malaysia has launched two SIGNATURE cream bun products. The new flavours are Cream Cheese & Hokkaido Milk and Belgian Chocolate.
Indulge in rich Belgian Chocolate, freshly baked with high quality chocolate from Belgium that satisfies your cravings with every bite. Made with yummy Cream Cheese and Premium Hokkaido Milk, the Cream Cheese & Hokkaido Milk has a distinctive taste and alluring aroma.
They are high in calcium, to strengthen your bones and teeth, and are added with wholemeal flour, to provide a source of protein, iron, fibre, vitamins B1, B2 and B3.
SIGNATURE is available at AEON, AEON Big, BHPetromart, Giant, Jaya Grocer, Lotus's, myNews, Petron Treats and Shell Select di the Klang Valley region and in Negeri Sembilan.