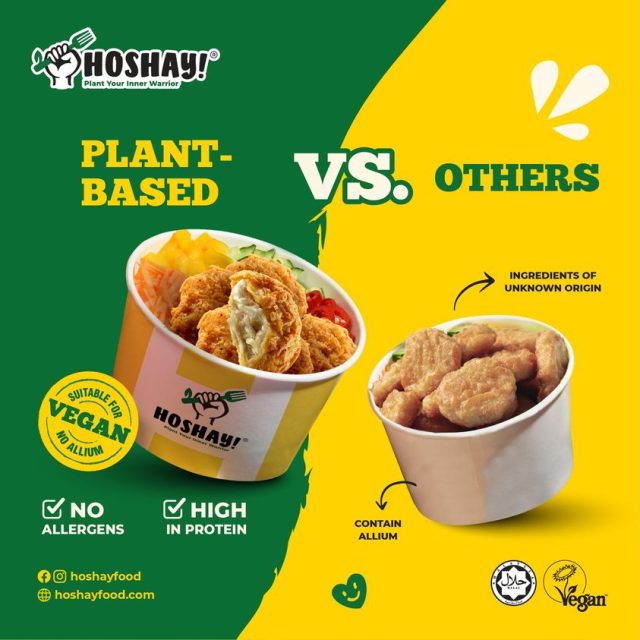 Hoshay Food Sdn Bhd has made available a new Plant-based Crispy Fried Chicken suitable for vegans. The new plant-based product is free from allium, making it ideal for vegans who do not consume ingredients from the allium family, such as onion, garlic, scallion, leek, chive, or shallot.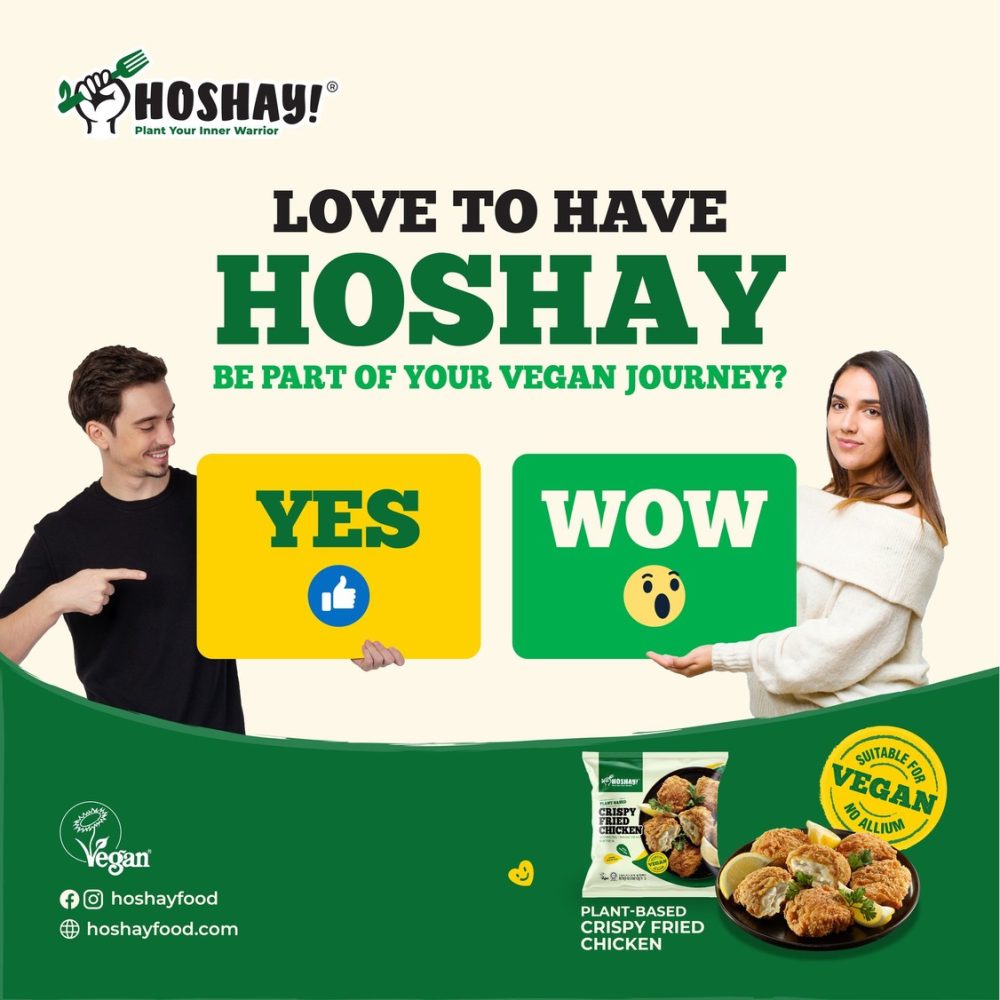 The Plant-based Crispy Fried Chicken is high in protein, with 14g per serving.
For those who like plant-based meatball, there is Hoshay Tomato Mushroom Meatball made with fresh shiitake mushrooms and tangy tomato paste. It is perfect on pizza.