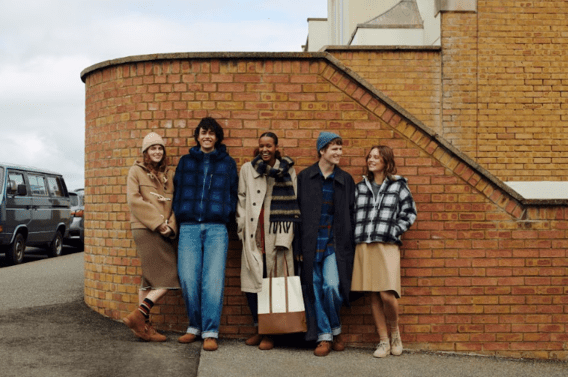 October 23, 2023, Kuala Lumpur – UNIQLO will be launching the 2023 Fall/Winter UNIQLO and JW ANDERSON collection on Thursday, November 9. This collaboration collection takes its inspiration from a rich tapestry of British traditions and the camaraderie of university life. The lineup combines the thoughtfulness of UNIQLO's LifeWear, designed with life's needs in mind, with the playful spirit of JW ANDERSON.
 Commenting on the new collection, designer Jonathan Anderson stated, "For this season, my goal was to blend classic British styles and vintage collegiate-inspired outfits with modern elements and technical fabrics for a contemporary streetwear look. I've always enjoyed adding unexpected twists into traditional styles, and I'm delighted with what UNIQLO and I have accomplished with this latest collaboration".
The oversized fit of the Trench Coat offers a fresh look that complements unisex styling, while the women's Duffle Coat features a classic yet trendy short length. Another traditionally preppy everyday item is the  women's Oxford Shirt, adorned with JW ANDERSON embroidery on the chest.
Boa Fleece Parkas in rich base hues and checkered patterns, along with knitwear showcasing delightful animal motifs, provide endearing seasonal touches. The collection also includes HEATTECH socks, a light and fluffy Souffle Yarn Knitted Beanie, and other functional winter essentials that look and feel comfortably cozy.
2023 Fall/Winter collection lineup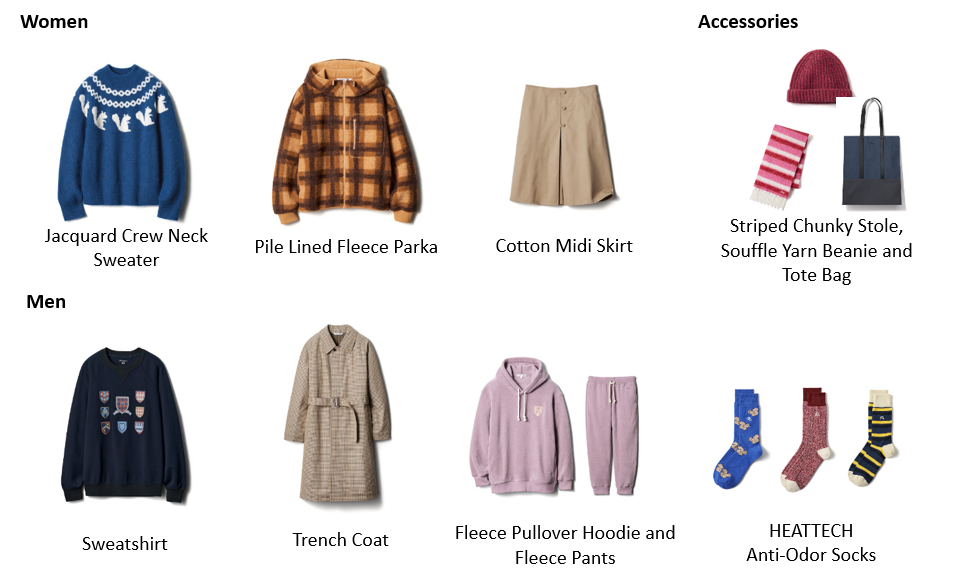 Collection Details
 
 
Launch
:
November 9, 2023, Thursday
Availability
:
The full lineup will be available at Fahrenheit88 UNIQLO and through uniqlo.com
Lineup
:
11 items for women and 9 for men and 4 accessory items
Special UNIQLO and JW ANDERSON website
https://www.uniqlo.com/my/en/contents/collaboration/jwanderson/23fw/
About UNIQLO and JW ANDERSON
British Heritage Meets LifeWear combines the innovative designs that JW ANDERSON brings to Britain's traditional apparel with UNIQLO's commitment to fit, materials, and functionality.