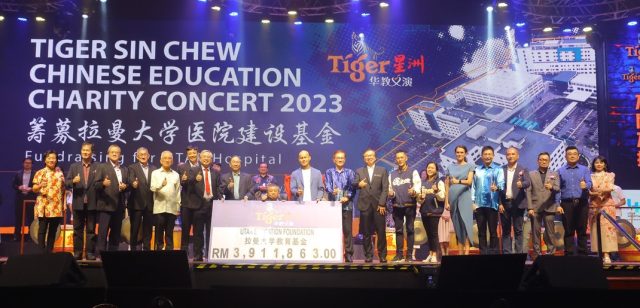 The programme raised over RM 3.9 million towards enhancing the facilities and amenities at UTAR Hospital, Kampar, Perak.
Kuala Lumpur, 3 November 2023 – HEINEKEN Malaysia hosted its annual Tiger Chinese Education Charity Concert (Tiger CECC) programme to raise funds for UTAR hospital in Kampar. The charity concert took place at the HGH Convention Centre, Sentul, and is one of the eight shows organised by Tiger CECC this year, playing a role in assisting communities across Malaysia. This is the first year the social impact program extended its support beyond schools to a hospital, contributing to the hospital's overall development by raising RM 3,911,853.00 to benefit both the local communities and medical students.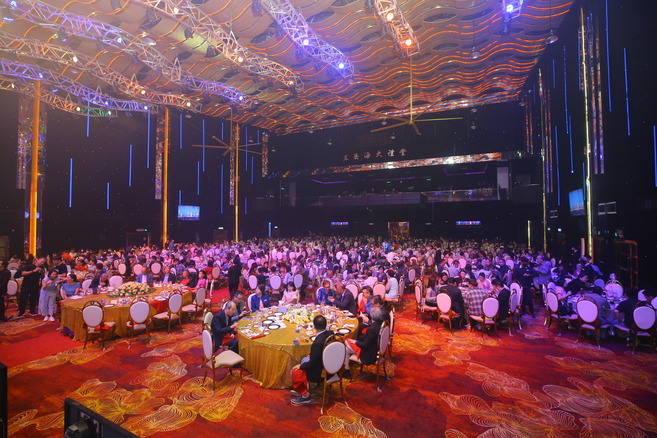 Since its inception in 1994, Tiger CECC has been bringing local communities together. The programme funded more than 535ocal schools for almost 30 years through charity concerts, organised alongside its media partner. To date, the programme has successfully raised more than RM390 million, making a lasting impact on thousands of students and playing a role in the nation's educational foundation.
Reflecting on this year's Tiger CECC, Roland Bala, Managing Director of HEINEKEN Malaysia, shared "We are proud of Tiger Beer's role in gathering local communities to celebrate the Joy of True Togetherness. As a responsible and progressive company, we believe that our growth is connected with the well-being of our communities. Through Tiger CECC, we aim to provide a platform to raise much-needed funds that help shape and develop Malaysia's communities and future leaders. At the same time, we are encouraged by the amazing response and generosity shown by UTAR as well as all who have contributed to this cause."
As UTAR stands as a not-for-profit private university, its medical institution seeks to provide the community in Kampar and surrounding towns with affordable medical services in both Western and Traditional and Complementary Medicine (T&CM) treatments. The Western Medical Department UTAR Hospital in Kampar officially opened in August, while its T&CM Department began operating last year. Tiger CECC's contribution to the hospital will further boost the hospital's outpatient and in-patient treatment facilities, diagnostics, and medical and mental health support. The funds will also make an impact in enriching the hands-on training, education, and research for UTAR's medical students and future healthcare professionals.
During the Tiger CECC, over 64 tables were arranged for the dinner at the HGH Convention Centre, Sentul, with more than 1,000 attendees, marking an enthusiastic response to the event.
Notable attendees included Tun Dr. Ling Liong Sik, Chancellor of UTAR; Ir. Academician Emeritus Professor Tan Sri Dato' Seri Dr. Chuah Hean Teik, Chairman of UTAR Hospital Board; and Ir. Professor Dato' Dr. Ewe Hong Tat, President/CEO of UTAR.
Grateful for the support for the charity concert alongside the positive turnout, Ir. Professor Dato' Dr. Ewe Hong Tat expressed, "We sincerely thank Heineken Malaysia and the Tiger CECC programme for their collaboration and efforts in bringing everyone together to support UTAR Hospital. This will go a long way in benefitting our local communities, especially those who are in need. It is heartwarming and inspiring to see so many people step forward to contribute, this will enable us to provide improved facilities and better services to serve our community."
That night, attendees were treated to an engaging cultural performance by seasoned performers from the Malaysian community.
The Tiger CECC resonated with energy as the event commenced with a medley of hit songs, performed by artists Wu Jia Hui, Yee Yee, Victor Lee, Z Yan, Zac Chi Chiang, and Jyin. Accompanying the opening act, the graceful movements of the Tiger CECC dancers added an elegant touch to the evening's vibrant display.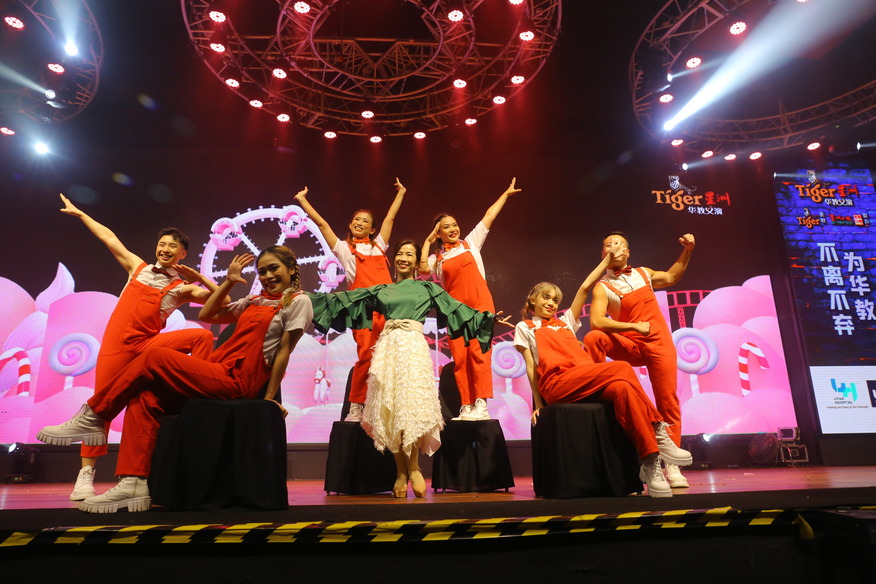 Amidst lively music, guest singer Chris Cheong, acclaimed winner of the Astro 2020 Classic Golden Melody Singing Competition, delivered a special performance, lending her support to the event's cause.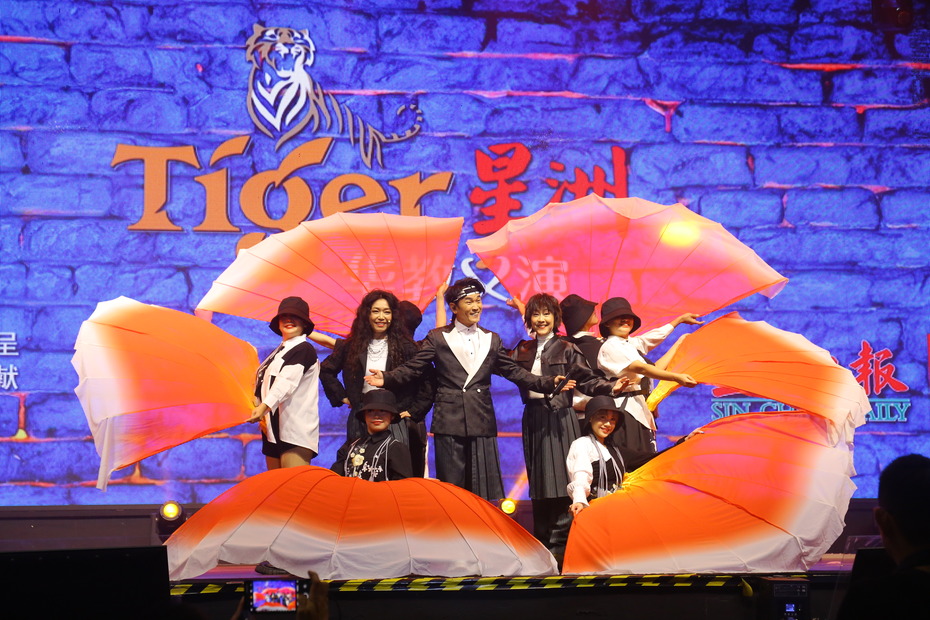 Further igniting the audience's excitement, renowned Malaysian Chinese music group, Freddie & Catz, breathed new life into timeless melodies with their contemporary adaptations, infusing the evening with a fresh and modern rhythm.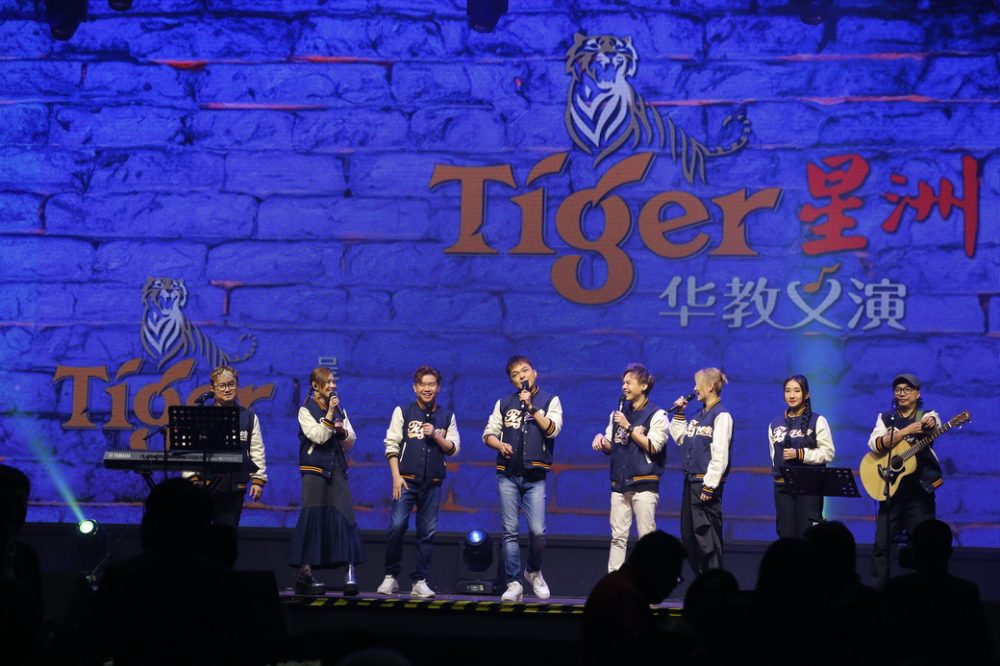 The unplugged session by Z Yan, Yee Yee, Zac, Jyin, Wu Jia Hui, and Victor Lee drew the event to a mesmerising close, leaving attendees captivated by a seamless sequence of soulful tunes.
For more information on Heineken Malaysia Berhad and its other initiatives, please visit http://heinekenmalaysia.com/.