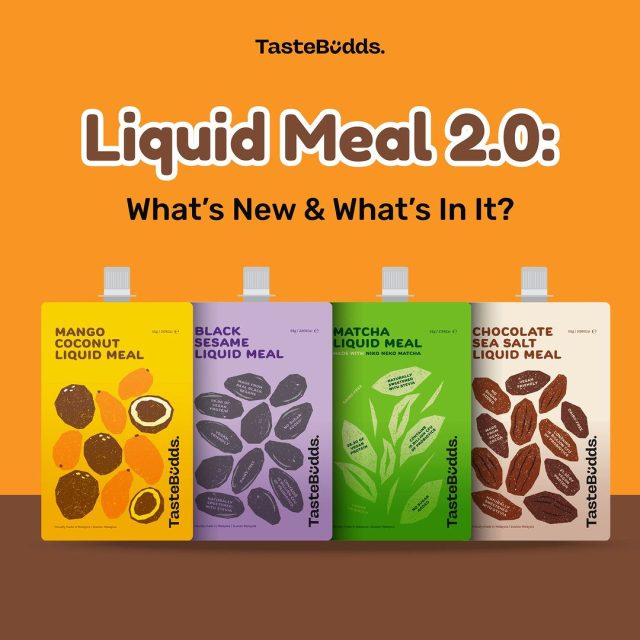 TasteBudds, the Malaysia-based producer of high-quality food and beverage products suitable for the modern, busy lifestyle, has announced the launch of its new Liquid Meals 2.0. The improved version is now dairy-free, thus ideal for vegans and vegetarians. 
Liquid Meals 2.0 is low in carbohydrates and calories. Packed with 27.3g of vegan protein, it is also rich in essential vitamins, minerals and 15 billion CFU of probiotics for gut health support. The meal replacement drink is sweetened with stevia.
There are four flavours, including Black Sesame, Mango Coconut, Chocolate Sea Salt and Matcha. The Matcha Liquid Meal is made with Niko Neko YURI Matcha.
The next step for TasteBudds is to create a ready-to-drink version without the need to add water.
Click on this link to purchase.