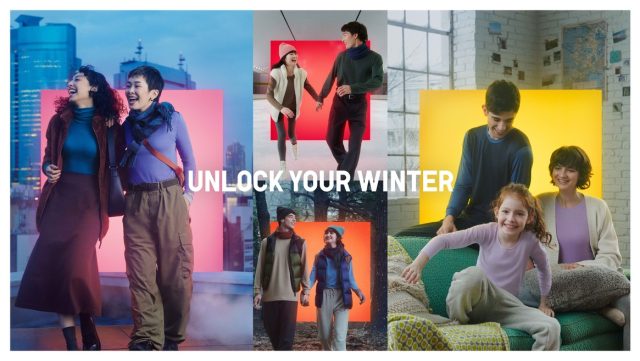 Keep toasty warm during winter with the new HEATTECH lineup, offering an expanded range of colours and materials
October 31, 2023, Kuala Lumpur – Global apparel retailer UNIQLO today announces the launch of the latest HEATTECH, its thin and warm thermal clothing technology that converts water vapors from the body into heat. Launched in 2003, HEATTECH is celebrating its 20th anniversary this year, with cumulative unit sales of approximately 1.5 billion items[1] worldwide. HEATTECH has changed winter fashion around the world, and reflecting UNIQLO's LifeWear philosophy of simple, high-quality everyday clothing that's designed to make everyone's life better.
This season, UNIQLO has updated the HEATTECH lineup to further enrich everyday life, with newly developed materials for a greater comfort, and an expanded range of design and colour variations. Along with its signature innerwear, UNIQLO also offers a rich lineup of other apparel and goods that incorporate HEATTECH technology. Keeping you warm and comfortable during chilly weather, HEATTECH continues to support winter lifestyles around the globe.
WOMEN – Changes in specifications and knitting method for greater comfort.
Standard HEATTECH innerwear now has printed care labels for a smoother feel. This year, the range of skin tone colours has also been expanded for easier use as a base layer.
MEN – Updated materials and rich colour variations
The material for HEATTECH innerwear has been changed to recycled polyester. Including the HEATTECH Cotton Crew Neck Long Sleeve T-shirt (Extra Warm) series, colour variations in the lineup have been expanded to broaden the range of styling options.
Details of the 2023 Fall/Winter Collection
Launch date:      November 10, 2023 (Friday)
Special website: https://www.uniqlo.com/my/en/special-feature/23fw/heattech/women
[1] Cumulative unit sales worldwide from 2003 to 2022.