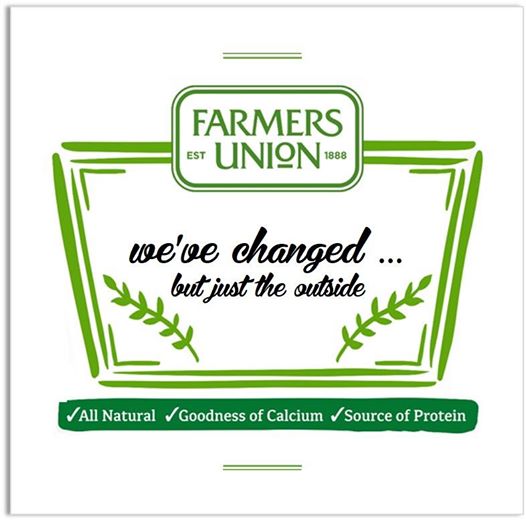 Australia's Farmers Union, the yogurt brand of Lion,  recently underwent a packaging revamp. Farmers Union yogurts with the new packaging design have appeared in stores in Kuala Lumpur. A visit to the high-end supermarket Jaya Grocer at Cheras Sentral on 31 August 2014 has yielded some interesting findings.
Nestle Greek yogurt is still there but the smaller 135g only has one shelf facing, while the bigger 470g pack has three shelf facings. Emmi Greek yogurt gets two facings and UK-based Müller is the new kid in town effectively taking over some of the shelf space formerly occupied by Danone Greek Yogurt. The Müller range includes Fruit Corner, Crunch Corner and Greek Style Yogurt Corner. Müller is distributed in Malaysia by Pacific Refrigerating Sdn Bhd (www.fatric.com.my), the distributor of Rachel's organic yogurt.
Farmers Union has the most number of facings for Greek yogurt totaling nine. Apart from the updated packaging design, the newest Greek Style with Honey (950g and 4x160g) is also available along with European Style, Greek Style Light and Greek Style.
What is more interesting is the four-pack Farmers Union Greek yogurt is available for the first time in Malaysia.
Here are the prices of Farmers Union and Müller yogurts: