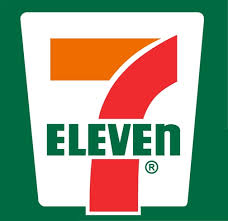 Seven-Eleven Malaysia (SEM) has announced its first half 2014 results. Remember in the previous post SEM plans to open 600 outlets between 2014 and 2016, that's equivalent to 200 stores per year. The latest report shows SEM only managed to report a net addition of 66 stores, leaving the second half with a target of 134 stores.
First half 2014 turnover grew at a commendable 14% but net income only witnessed a 10% growth. The key reason behind the slowing  growth rate was the "reversal of overprovision for depreciation amounting to RM 3.6 million that was made in respect of estimated of future store renovation costs". If not for the provision of depreciation, first half 2014 net profit would have increase 31.8%.
Margin improved during the first half 2014 as SEM continued to shift towards higher margin products and services. A difference of RM 3.6 million is all it takes to result in SEM reporting a net profit increase of 10% instead of more than 20%.
Conclusion, not a bad result but more work has to be done to accelerate store opening and stop messing the numbers with provision for depreciation.
Share price as of 29 Aug 2014
Disclaimer: Not vested
Related post:
Seven-Eleven to debut with lofty valuation