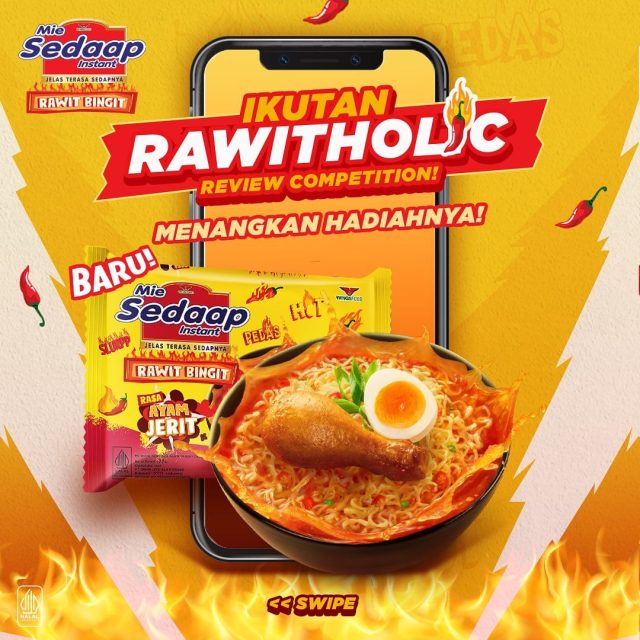 Indonesia's Wings Food, the company behind the Mie Sedaap brand, has recently ignited taste buds with the introduction of a fiery new instant noodle variant.
The new Mie Sedaap Mi Instan Kuah Rawit Bingit Rasa Ayam Jerit promises an explosion of flavours, featuring a fiery blend of bird's eye chilies and chicken flavour.
The intensity of the spiciness is so profound that it is said to make the chicken in the noodle cry out. This bold claim is sure to entice spice enthusiasts seeking an exhilarating culinary adventure.