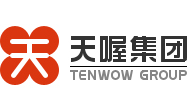 Tenwow (天喔), the Hong Kong-listed packaged food and beverage producer and distributor in China, has reported a net profit growth of 35.7% during the first half of 2014 despite a 1.9% decline in turnover. The key reason for the positive net profit growth was a 4.8% decline in cost of goods sold.
Cost of sales of 3rd party brands fell as the company changed its product mix to focus more on middle to low-end products. Own brand product cost of sales grew 21.4% as the company sold more non-alcoholic beverages plus higher raw materials costs for melon seeds, pistachios and almond kernels.
The key highlight of this analysis is the own brand non-alcoholic beverage segment. This segment, which includes RTD tea and milk tea, helped propped up Tenwow's first half 2014 turnover, resulting in a slight decline in turnover compared to the same period a year ago.
The RTD charcoal roasted series milk tea endorsed by Jacky Cheung was a star performer. The existing Tenwow Vit C and Vit E series also contributed to higher non-alcoholic beverage turnover. The Vit C + Vit E series comes with a contemporary design targeting young consumers who want to replenish their vitamin C and E (antioxidant) to achieve a healthy, youthful looking skin.
Advertisement and brand ambassador are the key approaches used by Tenwow to increase own branded beverage sales. This method is working as evidenced by the strong growth in own brand non-alcoholic beverage sales during the first half of 2014. The contemporary packaging design is also a success factor.
Alcoholic beverage is a key risk factor as consumption of mid to high-end alcoholic drinks including baijiu, wine and foreign liquor was severely affected by the government austerity drive. Fortunately, the company focuses on mid to low-end alcoholic beverages mainly rice wine. Sales of own brand alcoholic beverages during the first half of 2014 rose 13.3% to RMB 156.9 million.
Third party alcoholic beverage turnover during the first half of 2014 fell 9.1% to RMB 1.04 billion due to the austerity drive as most of the third party alcoholic beverages are imported liquors from leading brands such as Absolute Vodka, Pernod Ricard, Chivas Regal, Martell, Hennessy and Remy Martin.
For the charcoal series, Tenwow will shift from OEM to produce on its own in a bid to increase the profit margin of this champion product. Future product launches in the pipeline include 乃中乃牛奶飲料 (Nai Zhong Nai milk-based drink) and alcoholic cocktail drink. Korean actor Lee Min-ho will join the stable of celebrities endorsing Tenwow products.
Tenwow will spend RMB 300 to 400 million in the second half of 2014 to buy a mineral water plant and add two more production lines. The company has plans to set up a new factory in Tianjin. The mineral water plant news is important. It shows Tenwow is expanding its presence in the bottled water market, where the mid to high-end segment is growing strongly.
Tenwow's continued focus on milk tea is a key risk as Uni-President China (UPC), the market leader, is already seeing a significant reduction in the growth rate for its RTD milk tea segment. The UPC data shows the era of high growth rate for milk tea for UPC has reached its end.
Given the recent Red Bull maker Reignwood's acquisition of a minority stake in the maker of Vita Coco, Tenwow can consider moving into the coconut drink segment, which will appeal to consumers who want a healthier drink.
Disclaimer: Not vested