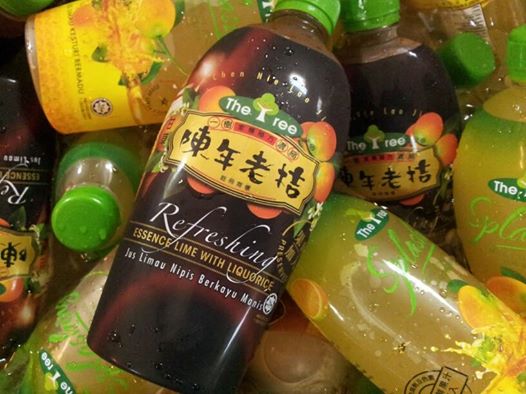 The Tree Essence Lime with Liquorice drink made by The Tree Food Industries Sdn. Bhd. has the potential to make it big in Malaysia. This drink is selling in the San Shu Gong outlet in Jonker Street, Malacca, which sells mainly foodstuff to tourists visiting the UNESCO heritage city. I am not sure if this drink is available through other retail channel.
The selling price is about RM 4.00. The taste is good and the packaging design looks nice. The packaging choice makes the drink fit rather nicely in the hand. However, the prominence of the Chinese characters shows this is a drink mainly for Chinese consumers.
I am not aware of any lime drink with liquorice in the market. If this is available in the capital city KL, I can say it will be a hit.