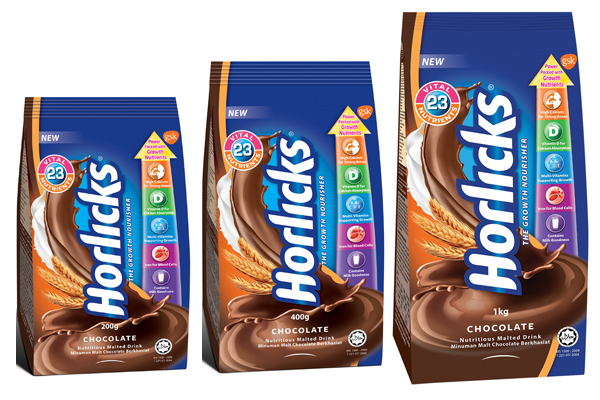 GlaxoSmithKline Malaysia (GSK) launched the chocolate Horlicks malt drink in Malaysia in May 2014. Since then, the new variant has become the key revenue driver for Horlicks. The popularity of the chocolate version is obvious evidently through the analysis of product placement on store shelf.
The original flavour dominated the shelf space in the 10 March 2014 example at Aeon Big Cheras Selatan.
After the chocolate version of Horlicks was launched in May 2014, the chocolate version (in dark chocolate colour) is seen taking up about half of the shelves on the right.
At the Aeon Big Sri Petaling outlet in Endah Parade Shopping Mall, the chocolate variant accounted for more than half of the Horlicks products there. What these in-store images show is GSK has found the right taste for Horlicks and the Horlicks example proves once again Malaysian consumers just can't get enough of chocolate flavoured drink.