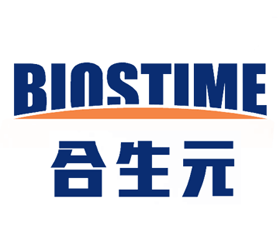 The  Bloomberg article "China Baby Boom Wagers Go Bust on Child Cost Burden" dated 21 August 2014 and the Barron's blog piece "Biostime: China Baby Boom Bet Goes Bust, Deutsche Downgrade" published a day earlier on 20 August 2014 show hype is always hype and never believe everything said by analysts.
Let's recap, Citywire.co.uk ran a piece on 4 April 2013 with the title "Screaming returns? China one child policy debate attracts investors". The article cited a fund manager who sounded caution on buying into the rumour and correctly pointed out that such speculation will yield no results. The manager of the Premier China Enterprise fund said he would rather buy a company called Prince Frog. Guess what, this company was attacked by short selling on allegation that the company's actual sales were less than 25% of its publicly reported figures.
Link
Sung however adds that a well-known company like Prince Frog benefits from the 'safety factor'.
What subsequently happened to Prince Frog after the Glaucus' allegation in October 2013. Prince Frog's share price fell and the company was later renamed China Child Care Corp Ltd.
Prince Frog (now China Child Care Corp Ltd)
Back to baby-related stocks. The Citywire.co.uk article says "conferences are being held for investors to benefit from the 'baby boom', which is not just about the potential relaxation of one child policy." Did investors buy into the hype?
Yes, they did.
As you can see in the chart below Biostime (1112), Yashili (1230) and Huishan (6863) all saw their share prices surging in 2013 followed by a reversal in 2014. All three are Chinese dairy companies listed on the Hong Kong Stock Exchange, a playground for foreign investors tapping into the perceived China growth story. Biostime and Yashili focus heavily on the infant formula market.
Should we trust analyst reports and their recommendations? The answer is for you to decide.
Deutsche Bank analyst Winnie Mak in her initiation of the coverage report on Biostime on 4 December 2013 gave the BUY rating. She made the recommendation soon after the Chinese government announced the relaxation of the one-child policy in November 2013.
The 12 month price target represents only a 11.4% upside. The analyst did rightly flag the inventory problem. However, she did not know back then the inventory cycle would increase to 170 days in 2013 and 223 at the end of June 2014.
Even though Biostime's share price fell to just HKD 49.20 on 22 May 2014, Deutsche Bank continued to give a target price of HKD 72.
Management guidance for 2014 still sounded rosy with EBITM projected to decline 2ppt with GPM to fall 1ppt. In actual case, gross profit margin (GPM) in the first half of 2014 fell 5ppt to 61.5% and EBIT declined 9.8ppt to 19.2%.
Even in the very same day Biostime announced its interim 2014 results on 19 August 2014 report, Deutsche Bank remained confident of the company, placing it among its top picks together with Sun Art, Gome and Belle. On that very same day, Biostime announced a very bad interim results with revenue slumping 54.8% and net profit down by a whopping 62.2%.
On the second day after the results were announced, Deutsche Bank issued a report with a gloomy title "Nothing is Right until 1H15"
The target price is now HKD 36.2 after reducing by 45% from its previous target price of HKD 66, which is in itself is a reduction from the earlier target price of HKD 72.
Inventories rose to 52% of total revenue in the first half of 2014, rising from just 14.5% in 2009. The average turnover days of inventories also deteriorated to 223 days from 95 days in 2010.  These are all red flags.
Compiled from Biostime annual reports
The saying "buy the rumour, sell the news" still holds true. Investors who invested in Biostime when things weren't clear and sold after the news would have made tons of money.
The key question now is are there any rumours in the marketplace that offer early birds the worm?
Disclaimer: Not vested in Biostime, Huishan and Yashili.