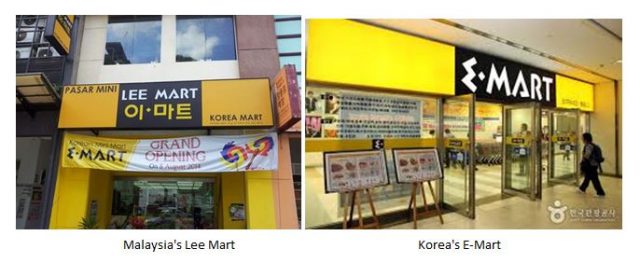 Am I seeing double? It seems South Korea's largest retailer E-Mart (이마트) has entered Malaysia but look closely, the Malaysian version is not E-Mart but Lee Mart. In Korean, 이 as translated into English as Lee but pronounced as E. The colour scheme is exactly the same as the Korean retailer
Lee Mart is brazen with the wholesale adoption of the E-Mart branding. The so-called Lotte Mart in Malaysia, no connection what so ever with Lotte Mart in Korea, is more conservative.
What these examples show is there is a sizable Korean community in Malaysia, making the country a logical expansion market for South Korean retailers but first they need to safeguard their brands locally.