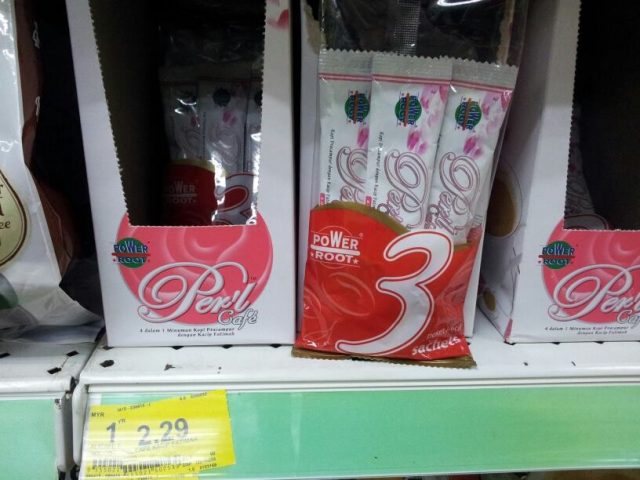 Malaysian consumers are constantly complaining about the declining purchasing power following the implementation of the 6% GST in April 2015. As part of the efforts to ensure their products remain competitive, manufacturers are selling some popular items with extra volume, while keeping the prices unchanged.
Power Root has adopted a novel approach. The coffee company behind the Ah Huat and Alicafe brands has made its women-focused coffee products appear affordable by selling the 15 sachet Per'l Cafe Premium Gold Coffee Drink with Oligofructose & Collagen in a pack of three sachets. The price for a 15 sachet pack at Giant Supermarket is RM 15.57, while the pack of three sachet costs only RM 2.29. Of course the unit per pack is more expensive for the pack of three but it suits consumers who are on a limited budget and for those who want to try it out for the first time.
Perhaps it is time for manufacturers to turn to sachet to ensure their products are reaching out to consumers with different purchasing powers.