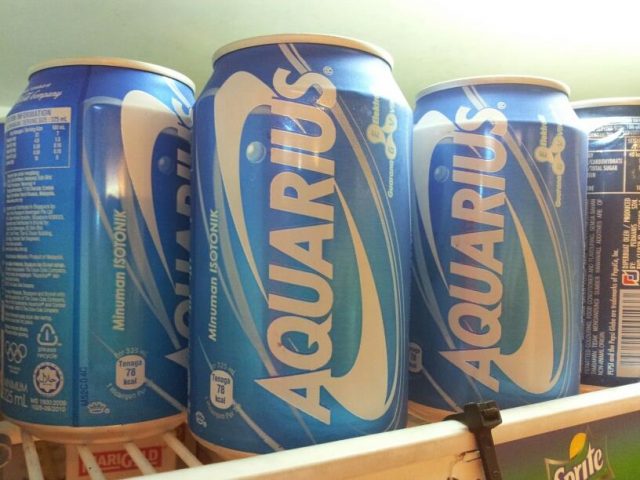 Coca-Cola has soft launched Aquarius isotonic drink in Malaysia. However, this guarana-flavoured drink is still not available in mass market retailers and convenience stores as it is currently being test marketed at selected foodservice premises in the country. Aquarius was launched in Singapore in 2012, in Indonesia in 2013,in China in 2014 (new packaging launched in 2015) and is now available in Malaysia.
The new made-in-Malaysia Aquarius tastes slightly like 7-Up. The new isotonic drink does have an uphill climb against established players like 100Plus and Revive because of the taste, which may deter repeat purchase.
As of 27 December 2015.
Aquarius isotonic drink has entered the supermarket channel with the PET format spotted at Aeon at Cheras.
As of 11 April 2016
MyNews.com is having a promotion and giving one 1.5L bottle of Dasani drinking water for every purchase of 1 carton (12 cans) of Aquarius.