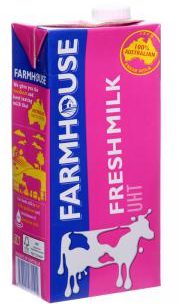 In Malaysia, the F&N's Farmhouse range of 100% Australian fresh milk now comes in UHT, which marks the brand's extension into the UHT space. The new Farmhouse long-life UHT milk provides consumers with a more upmarket alternative to the existing F&N Magnolia UHT sterilised milk but slightly cheaper than other imported 100% Australian fresh milk.
On par with its premium image as a 100% Australian milk, the new Farmhouse UHT comes with the tagline "Any fresher, you'd have to go down under." The UHT range consists of fresh milk and low fat milk.
As an imported milk, the price is more premium compared to its local competitors. Consumers receive the assurance of knowing the milk comes from Australia. It also gives them a bit of savings of few at least RM 0.50 if they buy Farmhouse UHT instead of Pauls, Pura or Country Goodness.