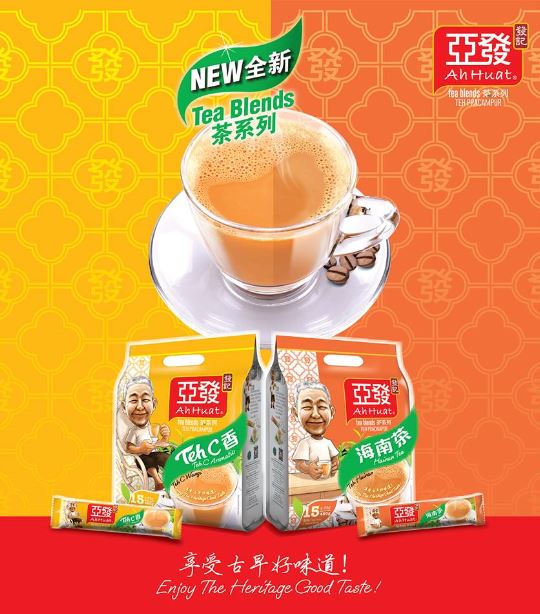 Ah Huat white coffee brand of Power Root has extended to hot tea with Hainan Tea (海南茶) and Teh C Aromatic (Teh C 香). The new products come under the Tea Blends series that showcases Malaysia's heritage tea drinks.
In Kuala Lumpur, Hainan tea is synonymous with Ah Weng Koh Hainan Tea & Coffee, formerly at Pudu Wet Market before relocating to its present location at ICC Pudu. Interestingly, Ah Weng Koh Hainan Tea & Coffee even has its own packaged Hainan tea. Hainan tea, which is a mixture of tea and coffee, is usually eaten with roti bakar (bread toast with kaya/butter spread).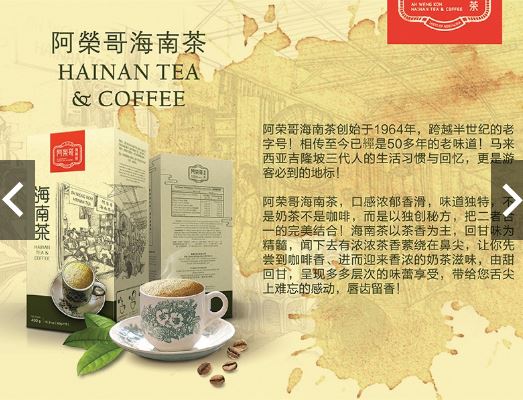 Teh C is tea with evaporated milk and is a common fixture at kopitiams and mamak restaurants.