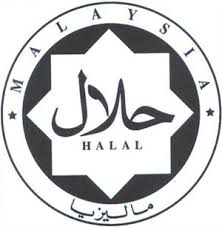 Malaysia is on the course towards 'halalnisation'. The term 'halalnisation' was coined by Ooi Kok Hin in an article in The Malaysian Insider. Why halalnisation? According to Ooi in his latest article citing the 2015 poll by Merdeka Centre, 60% of Malays consider themselves Muslims first, 27% as Malaysians first and only 6% see themselves as Malays first. The result is the same as the 2006 poll where 61% of Malays saw themselves as Muslims first.
Changing demographics also favour the Malay-Muslim population. Chinese has the lowest birth rate, while Malay has the highest, according to the Department of Statistics.
Falling birth rate means the share of Chinese and Indian populations will decline. By 2040 Malays would account for nearly 60% of the population, this is up from 54.5%. This is only a projection but with more Chinese delaying marriage or preferring to have a small family due to financial constraint, the size of the Malay population may increase further.
This lead to a situation where the consumer landscape will be broadly led by the Malay-Muslim population. If we take into account religion with the majority of Malays identifying themselves as Muslim first then products catering to their religious lifestyle will be in high demand.
MNCs have started to embrace the hijab trend. Sunsilk has been very successful after it shifted its strategy to focus on catering to the needs of hijab wearers.
Japan's Uniqlo has a new range of hijab wear for Muslim women in Malaysia.
Local non-Muslim entrepreneurs are gung ho on to flash their halal credential to reach out to the majority Malay-Muslim consumers due to their sheer size. Malaysia's first halal-certified airline, Rayani Air, was set up by non-Muslims.
The country's biggest child enrichment chain Smart Reader, founded by non-Muslims, have branched out to include Smart Reader Kids Islamic.
NSK is another example of how the Chinese-owned supermarket chain is doing to woo Muslims consumers by segregating non-halal and halal section and having different trolley for halal and non-halal purchases.
Red basket is to be used exclusive in the non-halal section for non-halal product. Image by the author
The local halal industry is dominated by non-Muslim businesses as they realised halal certification is not only serves as a door to local Muslim consumers but also to the global Muslim markets. Foreign companies are setting up production bases in Malaysia to turn the country into their halal-export hub as the local halal certification is globally recognised.
Increasingly, companies will focus their new product innovation to cater to consumers that form the biggest population and this will mean either launching a new line for Muslim consumers eg Hong Kong's Lee Kum Kee with the new Mahsuri sauce or Mamee Bev Cool Tea to broaden the appeal of herbal tea to include Malay consumers.
Changing demographic (more Malay population) and the strong Muslim identity (more Malay identifying themselves as Muslims) will further deepen 'halalnisation' in Malaysia. This trend is reinforced by more services and products that are friendly to Muslim consumers going forward.
60% of Malays consider themselves as Muslims first – See more at: http://www.themalaysianinsider.com/sideviews/article/rise-and-rise-of-muslim-politics-ooi-kok-hin#sthash.FyrZPPhW.dpuf
Malays saw themselves as Muslims first
60% of Malays consider themselves as Muslims first – See more at: http://www.themalaysianinsider.com/sideviews/article/rise-and-rise-of-muslim-politics-ooi-kok-hin#sthash.FyrZPPhW.dpuf