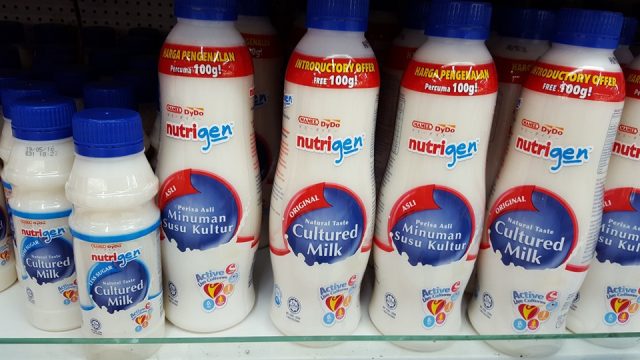 The Nutrigen Cultured Milk (800g) has finally made its debut in Malaysia after nearly one year since the launch of the smaller 300g version. By now, Mamee Double-Decker seems likely to have completed the line up for its Nutrigen adult cultured milk range with the 300g and the 800g packaging formats.

However, the bulging waistline bottle design of the new 800g pack does not seem to convey the gut friendly message. On the other hand, the slim contour bottle design found in most yoghurt drinks appears to be in a better position to express their health and wellness properties.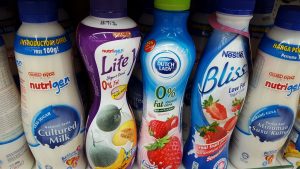 The 800g pack Nutrigen has an introductory price of RM 4.49 at Giant Supermarket.