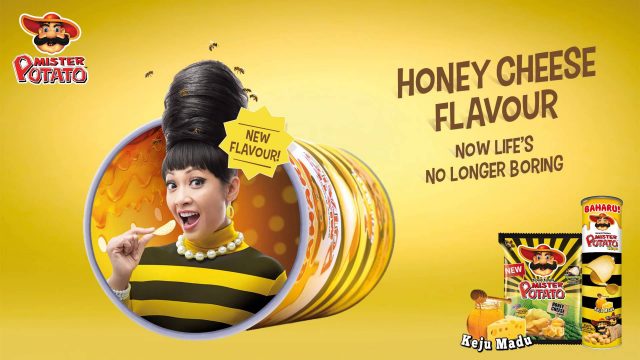 The honey butter craze has reached Malaysia with the launch of the new Mister Potato Honey Cheese flavour by Mamee Double-Decker in early April 2016. This makes the company the first in Malaysia to tap the honey cheese flavour. Honey butter was first popularised in South Korea by Haitai Confectionery & Foods Co.
According to the South Korean company, sales of honey butter chips rose by more than 3 times in value from 2014 to 2015. Haitai has recently completed a new facility dedicated to the manufacturing of honey butter chips in May 2016 with a daily output of 15,000 boxes. When it is in full operation, the total daily output capacity of honey butter chips will reach 30,000 boxes.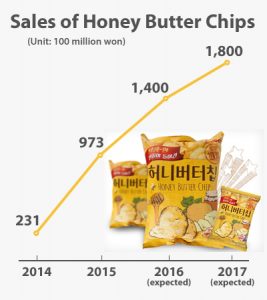 In Thailand, Lay's rolled out its own honey butter chips in February 2016. The launch also included the new Lay's Popcorn Caramel.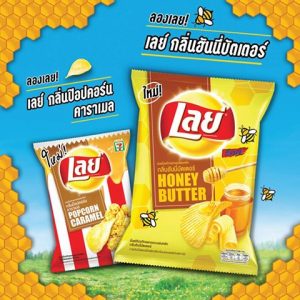 In the Philippines, it is Gold Stack that beat the rest with its own interpretation of honey butter for the local market. The honey butter chips was introduced in December 2015.

With Korean influence, through its pop music and dramas, permeating Asia, it no surprise to see Asian consumers developing a liking for honey butter chip, a trend that has its origin in South Korea. Getting the taste right will be very important as consumers will likely be benchmarking the new locally launched honey butter chips with their South Korean equivalents – Haitai Honey Butter Chips or even Nongshim Sumi Honey Mustard.