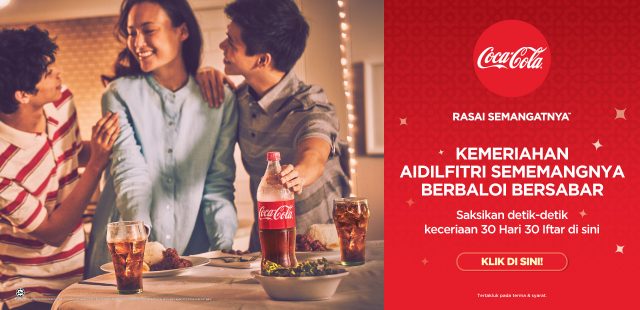 Coca-Cola Malaysia is rather caution with its marketing this Raya. What we have seen so far is a continuation of 2015's programs. In 2016, Coca-Cola is giving out foldable table. Last year, it was limited-edition Coca-Cola bicycle.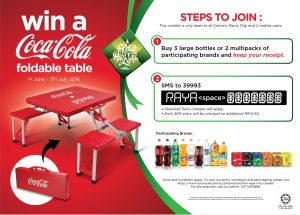 In 2016, Coca-Cola is collaborating with foodservice operators to give away RM 900 worth of Coca-Cola Raya savings voucher booklet. You will get the booklets when you buy any 3 x 1L/1.5L PET bottles or 2 x multipacks (4x330ml). Each booklet includes 1 voucher for Marrybrown, Burger King, Dunkin Donut, Kluang Station, OldTown, Texas Chicken, Legoland, Ayam Penyet etc.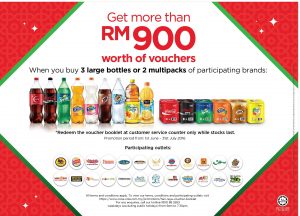 The Share it with Coke campaign returns but it is more mundane this time. Coca-Cola now comes with only one design featuring the crescent and three stars.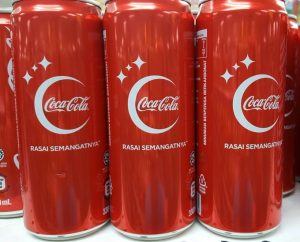 Unsold CNY stockpile
On-the-ground observation shows Coca-Cola has miscalculated the demand for the limited-edition CNY packaging in early 2016. Chinese New Year 2016 falls on 8 February 2016. Back then, the company released cans featuring 8 designs. At the moment, these CNY cans can still be found in retail shops and even at Ramadan bazaar.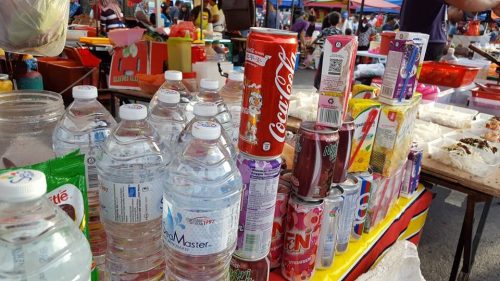 At Aeon Big, the CNY packaging is seen selling together with the limited-edition EURO 2016 bottle on 21 June 2016.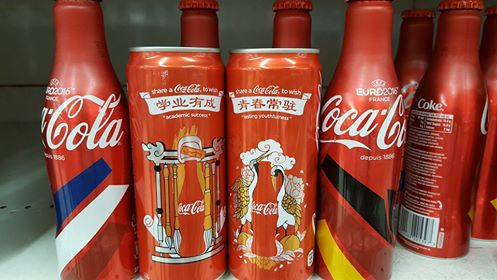 These photos show either the reception towards the CNY packaging was not good or Coca-Cola has overestimated the demand for the CNY pack, which I think the latter is the obvious case.
In some shops, the 2016 Raya bottles are still unwrapped even as Raya is just few days away.
We may be seeing a lot of unsold Raya cans even after the end of the festivity as the pressure to clear the CNY stockpile has affected the roll out of the Raya cans. Limited edition loses its appeal if it is easily available. Making consumers 'hungry' for more is what makes limited edition works.