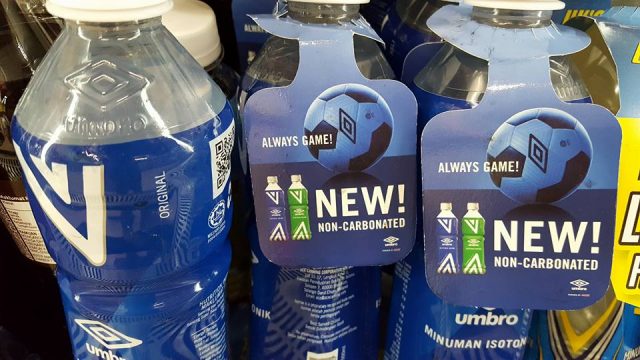 Malaysia's Ace Canning has added a new non-carbonated option for its Umbro Isotonic Drink. The new drink, which comes in the mixed fruit and original flavours, is now packed in a 500ml plastic bottle. The new packaging option adds to the existing line of Umbro in slim can.
The non-carbonated Umbro Isotonic Drink is sweetened with cane sugar and stevia. Stevia is not use in the original can version.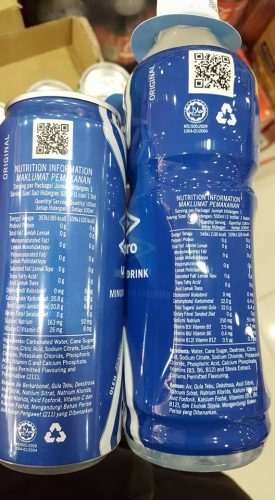 Can (left), new plastic bottle (right)
Dominating star fruit taste – cooling drink positioning?
Without the carbonate, start fruit flavour in the mixed fruit Umbro Isotonic Drink has become a very dominating taste. This reminds me of the new Coolant star fruit flavoured cooling drink by Indonesia's Enesis Group. The function of Coolant is to cool down the body and to provide the necessary ion for the body. Coolant is non-carbonated and refreshing.

The non-carbonated version of Umbro Isotonic Drink can be positioned as a cooling drink, competing with the likes of Mamee Cool Tea and other RTD herbal tea. This is one option to take if Ace Canning does want to diversify into another category.