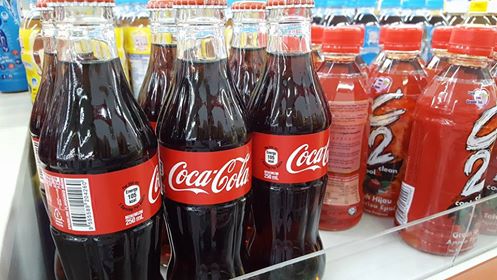 Coca-Cola in glass bottle has reappeared once more in Malaysia. The question now is this glass bottle marketed as a collectible or is it the same like other PET/can packaging meant for general consumption?
Failed experiment with foodservice channel
Back in 2013, Coca-Cola in RGB (returnable glass bottle) was introduced for the foodservice channel. The 250ml bottle, then priced at RM 1.20, was subsequently discontinued with the likely reason being the choice of glass packaging did not resonate well with foodservice patrons.
Made in Thailand
The interesting thing about the re-appearance of the non-returnable glass bottle (NRGB) is that it has the same volume of 250ml as the one that was previous sold in the foodservice channel. However, it is now made in Thailand by Thainamthip Manufacturing Limited, the official Thai bottler of Coca-Cola Co range of products.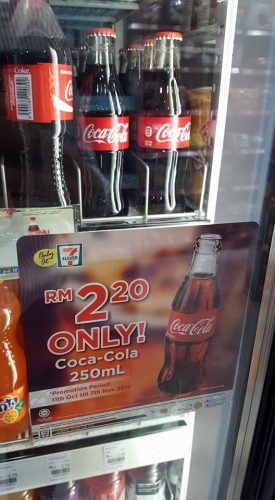 In Malaysia, the 250ml is distributed by Coca-Cola Refreshments Malaysia Sdn Bhd. In Singapore, it is distributed by Coca-Cola Singapore Beverages Ptd Ltd, which means that the NRGB bottle is also being marketed in the southern neighbour.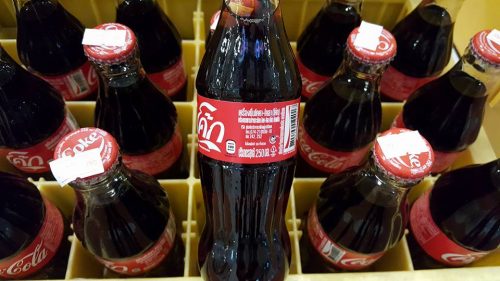 The Coca-Cola NRGB bottle is selling at 7-Eleven at a promotional price of RM 2.20 (USD 0.52) per bottle. The promotion period runs from 11 October 2016 to 7 November 2016. The normal price is RM 4.80. As a comparison, the same product made in Thailand and sold in Malaysia as a collectible item comes with a price of RM 3.90 (image above was taken by the author). At 7-Eleven Malaysia, the 500ml Coca-Cola in PET bottle is retailed at RM 2.80.
NRGB Coca-Cola only THB 10 in Thailand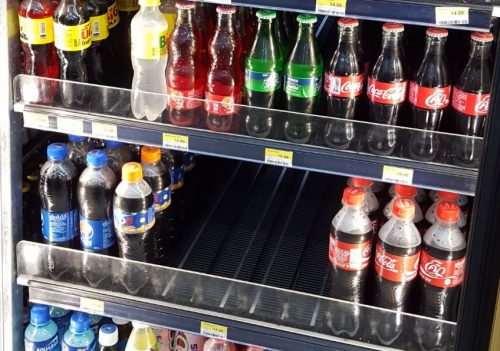 In Thailand, the NRGB Coca-Cola comes with the cheap price tag of THB 10 compared with THB 17 for the Coca-Cola in the PET bottle. This demonstrates NRGB is to make Coca-Cola affordable to price-sensitive consumers in Thailand. (The image above was taken by the author in Thailand's 7-11)
Collectibles?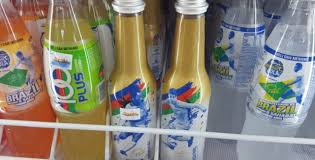 The 250ml NRGB in Malaysia is more likely to be positioned as a nostalgic item worthy of collecting by Coca-Cola fans as the normal price of the NRGB is at RM 4.80, much higher than those in PET or can. F&N has adopted a similar approach for its 100Plus selling it for the first time in glass bottle and with a premium price. Production overrun has meant that the limited-edition 100Plus is still available on shelves, which is something Coca-Cola will need to take into consideration for its NRGB version.