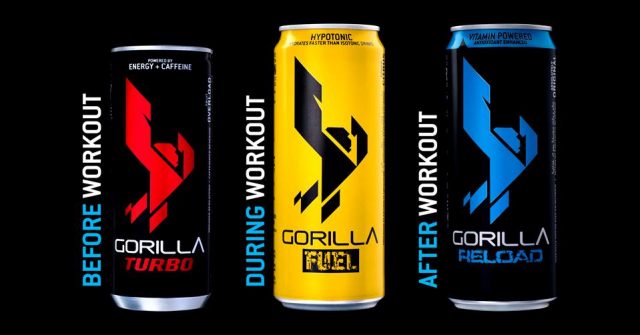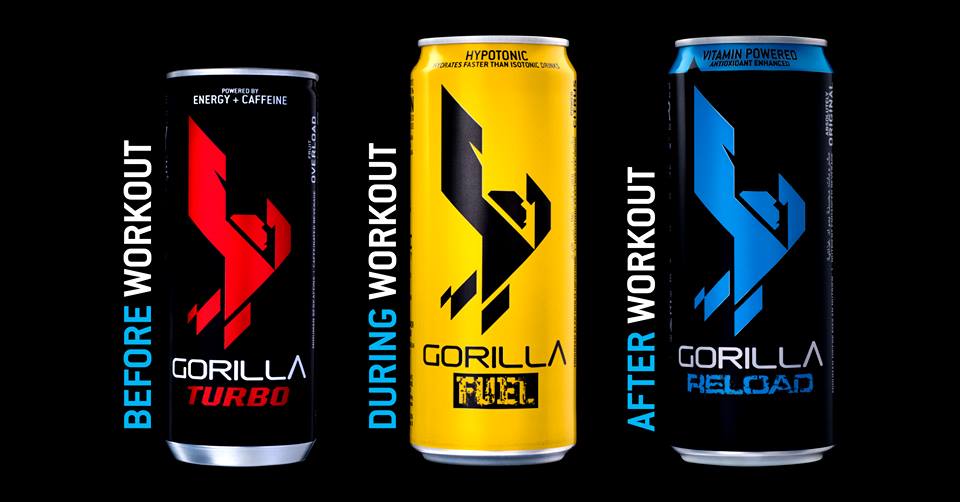 Malaysia-based Gorilla Athletica Sdn Bhd, the company behind the Gorilla Vitamin Drink, has added Turbo and Fuel to its line of workout drink. The existing Gorilla Vitamin Drink has also been renamed Reload and now comes in a slim can.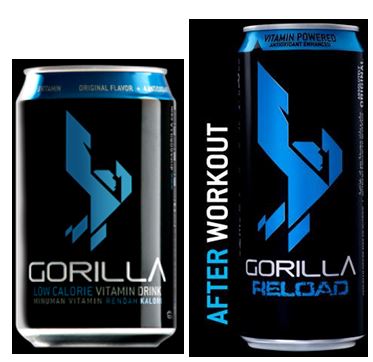 Image above shows the od packaging (left) and new packaging (right).
The product benefit and function for the Gorilla range is now very clear. Gorilla Turbo is consumed before workout, Gorilla Fuel is taken during workout and Gorilla Reload is meant for after workout.
Here are the product descriptions of Gorilla Turbo & Fuel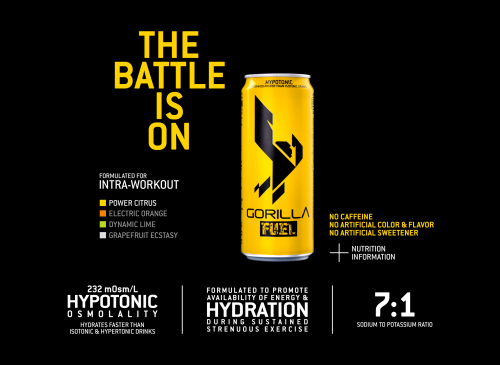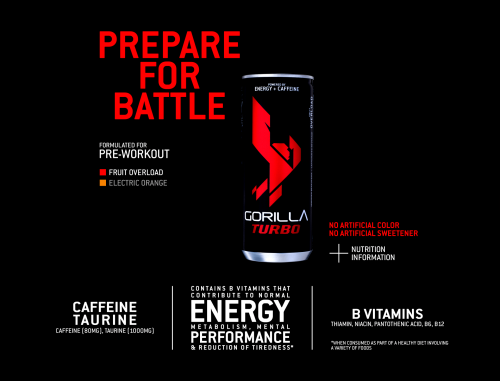 Focusing on convenience stores and gyms
Gorilla Reload is available at 7-Eleven. The new Gorilla Turbo and Fuel were spotted at KK Mart, a 24-hour minimarket chain, but not yet available at 7-Eleven.
The company has made available all three beverages at selected gym and fitness centres, which is a key distribution channel. This channel ties in well with the fitness focus of the Gorilla beverages.
Gorilla Athletica is actively sponsoring endurance races, marathon, running events and other outdoor recreation activities to engage its target consumers.
Overseas markets
The company has expanded beyond Malaysia with Australia and Maldives being its first two major overseas markets. In Australia, Gorilla is distributed by Transworld Trade Pty Ltd, a company incorporated in September 2015 and in Maldives by Dial Trade & Travels Pvt. Ltd. In Maldives, Gorilla was the official hydration partner for TWI7SAL 2016, a one-day friendly Futsal cup held by Maldivian Twitter users in August 2016.
Rather than casting a wide net, Gorilla is focusing on the niche market – fitness enthusiasts. This approach will help build up loyal followers and this in turn ensures repeat purchase.