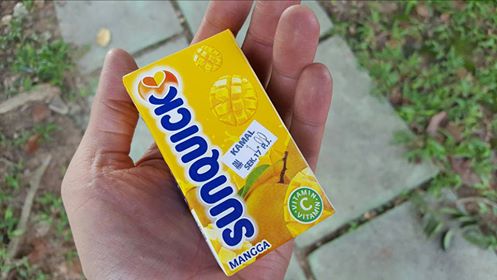 Barkath CO-RO Manufacturing Sdn Bhd, the maker of Sunquick juice cordial, announced on 11 October 2016 the launch of a new range of ready to drink (RTD) fruit drink for on-the-go or at home.
Four flavours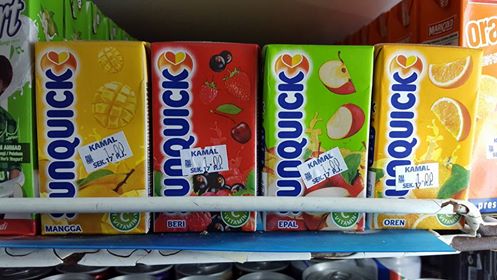 The Sunquick Fruit Drink is available in four flavours Mixed Mango, Apple, Berries and Orange. They contain vitamin C (9mg per 100ml serving) and do not have artificial flavours, colours or sweeteners. The total sugar is 11g per 100ml and the energy is 196kJ per 100ml.
Two sizes – 125ml and 200ml
It is available in two sizes 125ml and 200ml with a smart Z-straw to reduce spillage. The drinks are packed in Tetra Pak's Tetra Brik Aseptic. The small pack sizes are ideal for children. The 125ml is selling for RM 1.00.
Distribution channel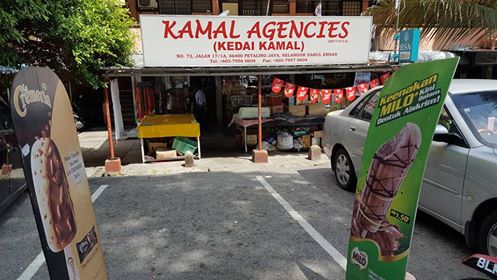 At the time of writing, the Sunquick Fruit Drink is not available at major hypermarket chains. The author only managed to get hold of the 125ml at a provision goods store in Petaling Jaya – Kamal Agencies. This probably suggests Barkath CO-RO is focusing on the traditional trade for the Sunquick Fruit Drink range in the initial phase of roll out.
The Sunquick official Facebook also does not have any information on the new Sunquick Fruit Drink, which suggests the company has yet to fully mobilise its team for the marketing of the RTD range.
Updated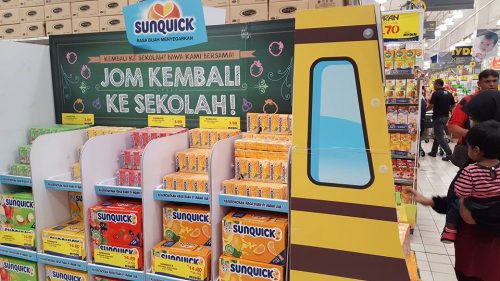 The Sunquick RTD has entered the modern trade channel including Mydin, Cold Storage, Tesco and 99 Speed Mart. The Sunquick display at Mydin is a Back to School campaign encouraging consumers to bring home a pack of five for their school going children.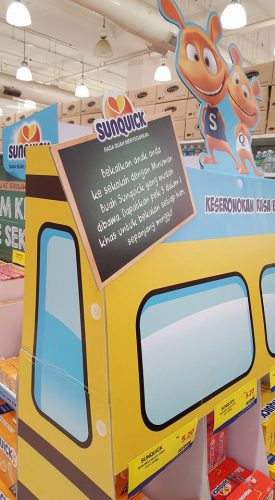 At 99 Speed Mart, the RTD comes in a trial pack bundled with the Sunquick cordial.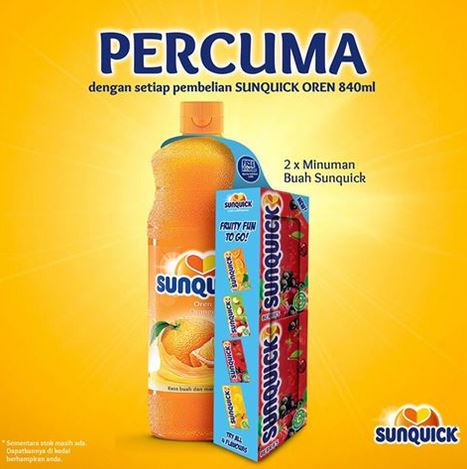 To encourage trial, Sunquick is hitting the road with Sunquick vehicle offering free trial of the RTD juice drink.