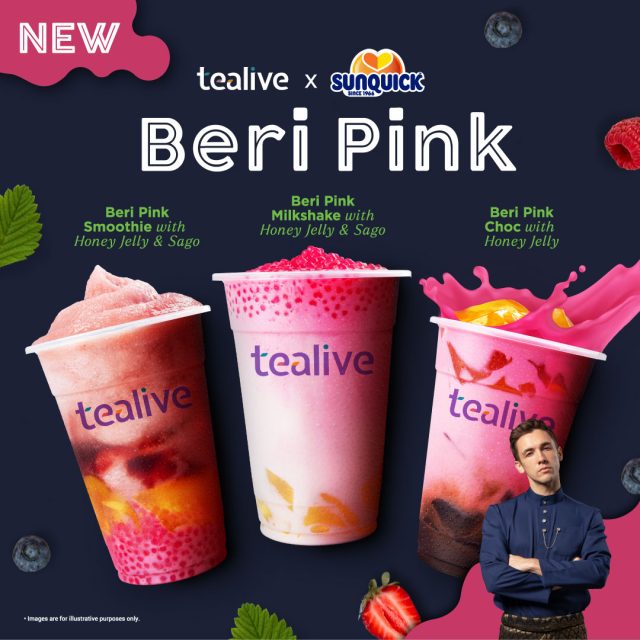 Tealive has collaborated with Sunquick to launch a new drink called Beri Pink. Consumers can indulge in a refreshing blend of fruity flavours and honey jelly. Beri Pink comprises Beri Pink Smoothie with Honey Jelly and Sago, Beri Pink Milkshake with Honey Jelly and Sago and Beri Pink Choc with Honey Jelly.
Sunquick is the number one cordial brand in Malaysia and is popularly enjoyed during festive seasons including Ramadan and Raya.
By partnering with Sunquick, which is synonymous with festive consumption, Tealive hopes to use the collaboration to capture festive demand.