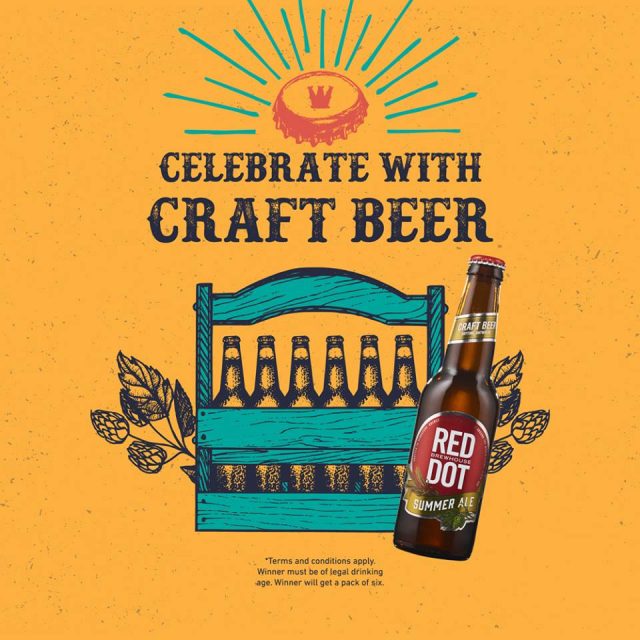 The craft beer movement in Singapore has gained strong momentum in the past few years. The island nation even has it own craft beer festival called Craft Singapore. According to CNBC in March 2016 citing Charles Guerrier, founder of CRAFT Singapore, the country has a dozen of microbreweries including four opened in 2015.
A lot of the craft beers are imported as consumers are more likely to favour foreign brands. Guerrier added that the key barriers to growing craft beer market share are high taxes on alcoholic drinks and the tough regulatory environment. According to Winston Kwang, owner of Beerstyle Distribution, craft beer accounts for just 2% of the country's beer market by volume, which shows craft beer is still very nascent in Singapore
From Archipelago Brewery to RedDot BrewHouse
Singapore does have a few homegrown craft beer labels for the retail market including Red Dot Indian Pale Ale by RedDot BrewHouse, the country's first locally owned, independent commercial microbrewery and Archipelago Brewery. The latter is owned by Heineken Asia Pacific and has been producing local craft beers since 2006.

Archipelago Brewery's Singapore Blonde Ale is available at RedMart.com, while RedDot BrewHouse's Red Dot Summer Ale is sold at 7-Eleven.

7-Eleven is the new channel for craft beer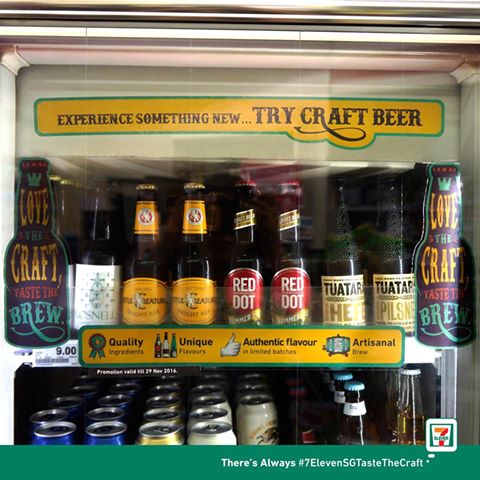 Apart from supermarket, craft beer is now available at 7-Eleven convenience stores in Singapore since November 2016. The addition of a new distribution channel will make craft beer more accessible to consumers, thus helping to popularise the new category further.
The craft beers at 7-Eleven comprise:
Tuatara Bavarian Hefe (New Zealand – SGD 8.50)
Gosnells London Mead (UK – SGD 9.00)
Red Dot Summer Ale (Singapore – SGD 8.00)

Little Creatures Bright Ale (Australia – SGD 5.90)
What Mini Me thinks
It is interesting to see 7-Eleven Singapore moving along with time by making craft beer available at over 400 outlets in the country. Having craft beer in the store also serves the purpose of popularising craft beer and turning 7-Eleven into the place for craft beer going forward.