Sultan Drinks from Austria said it will introduce two new beverages in Malaysia – Vital Ice Tea and Dates Drink. The premium Austria-based beverages producer is renowned for its unique range of refreshing, fusion drinks featuring the black seed or "nigella sativa".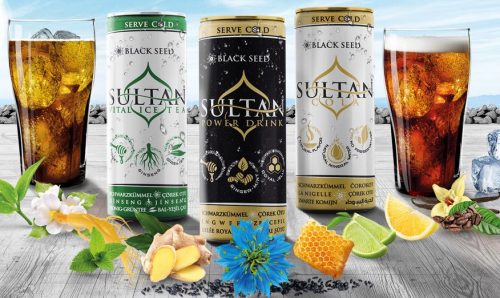 Vital Ice Tea contains the following ingredients:
•    Green Tea
•    Jasmine
•    Ginseng
•    Honey
•    Black Seed
•    Natural Flavors
•    Sweetener from Stevia
The Sultan Dates Drink will be produced locally in Penang, said the company when contacted at MIHAS 2017, Malaysia's premier halal expo.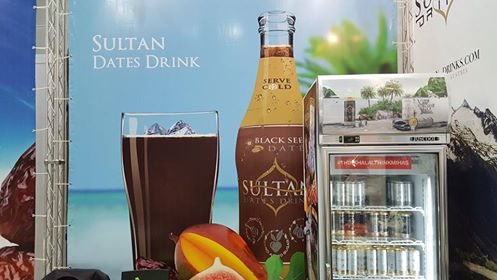 Image above was taken at Sultan Drinks booth at MIHAS 2017
In Malaysia, Sultan Drinks is exclusively distributed by Pinnacle Foods Sdn Bhd, better known for its trading name Pran. Sultan Drinks are also available in all Saudagar Kurma outlets.