We have talked about the launch of Milo Peng in Singapore featuring heartthrob Nathan Hartono.
As Nathan Hartono says, it's marvellous what MILO can do for you! The wait is over – bottles of new MILO Peng are in stores, and here's Nathan performing his new "hit song" – watch and share this video now! #MILOPeng

Posted by MILO Singapore on 23hb Mei 2017
Now lo and behold, Milo Nutri G has been upsized to 225ml and is given a new packaging highlighting the ingredients of oats, brown rice, wheat and barley. The packaging of the new Milo Peng, meanwhile, features a cyclist, the same cyclist that once appeared on Milo Nutri.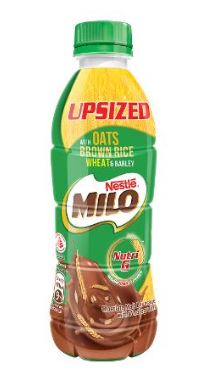 Following the upsizing of Nutri G to 225ml, the previous 190ml bottle for Nestle Nutri G and Nescafe Smoovlatte in Singapore will be phased out in favour of the 225ml bottle. I have yet to find the 225ml Milo Nutri G in Malaysia.
Nescafe Smoovlatte upsized
At the same time, Nescafe Smoovlatte now comes in a larger 225ml bottle in Singapore and Malaysia.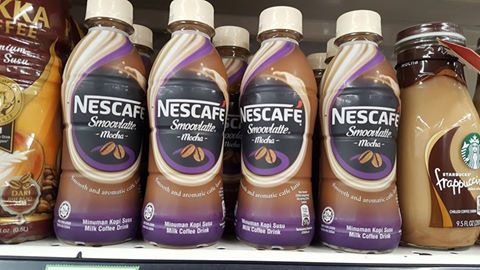 In Singapore, the price of the 225ml Nescafe Smoovlatte is the same as the Nescafe Smoovlatte in a previous smaller 190ml bottle. Both are selling at a price of SGD 1.30 on RedMart.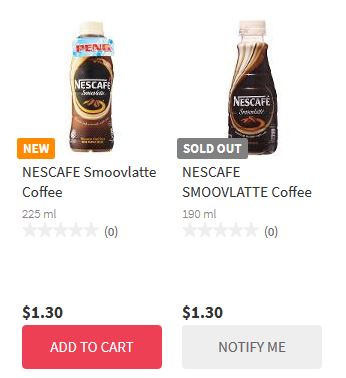 What Mini Me thinks
It appears Nestle is standarising its ready-to-drink (RTD) beverages to the new 225ml PET bottle without charging a higher price for the upsized version. It is very noble for Nestle to give back to consumers without imposing a higher price tag for the larger volume.