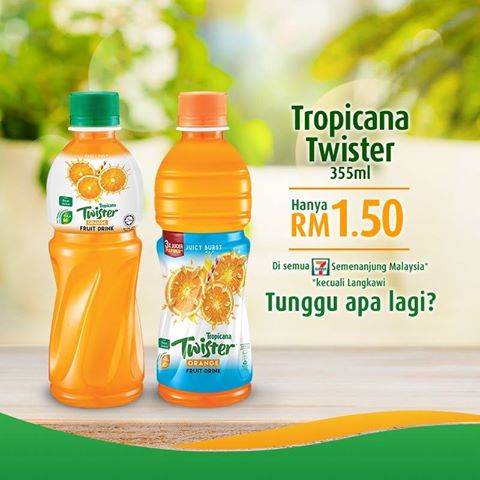 The Tropicana Twister juice drink range in Malaysia has been given a packaging makeover, now featuring three slices of oranges. FMCG brands are prone to upgrade their packaging to improve consumer engagement in the absence of new launches or innovations. We see this happening with snacks where it has become a yearly occurrence.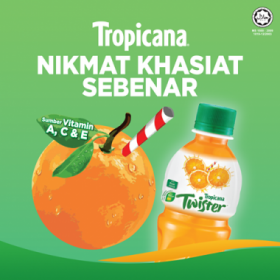 Some changes to the packaging refresh the brand image but some do not. For the new Tropicana Twister fuit pulp juice drink and juicy burst, I find they look more like private label juices. The word Tropicana is now much smaller. The new focus is on the three orange slices and a straw to highlight the fact that the juice drink is made from real juice and comes with refreshing fruit pulps.
Below is the image of the old packaging for Tropicana Twister Juicy Burst.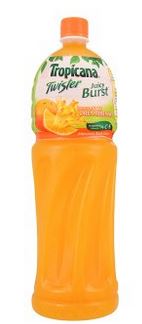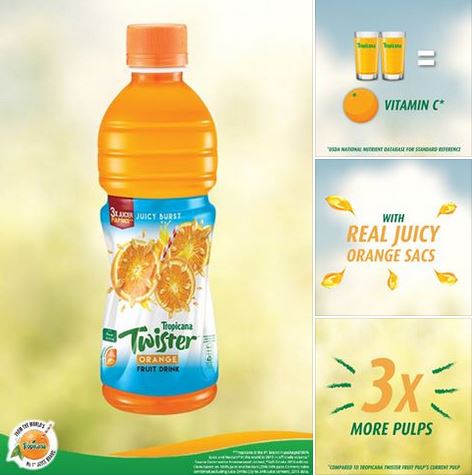 The new Tropicana Twister Juicy Burst (above) comes with 3x more pulps. The red label on the top left reminds me of the Hilo private label products of Hero Market, a supermarket chain in the Klang Valley. Perhaps this is a coincidence!