Dairy-free alternatives are growing in popularity worldwide. In Iran, the most common dairy-free alternative is soymilk. There is also coconut milk but it is not considered dairy-free per se as the product is made from fresh cow's milk. Nevertheless, coconut milk will be discussed as well.
Soymilk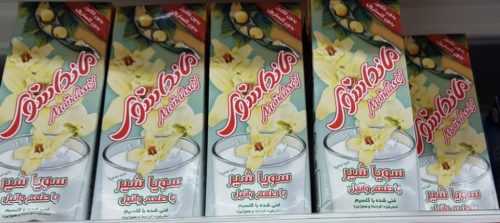 The soymilk above is produced by Saina Ghaza Part Co. The brand website is at www.mandasoy.com. The key ingredients are soy milk, sugar, vanilla flavour, salt and calcium lactate. The range is free from lactose and cholesterol. It comes with eight flavours – cantaloupe, strawberry, vanilla, plain, banana, saffron, coffee and chocolate.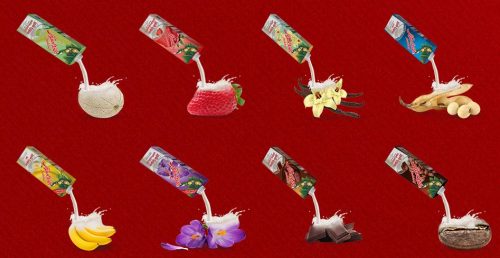 The taste of the soymilk seems quite raw to Asian consumers feeling akin to drinking soymilk that has just been pressed.
Coconut milk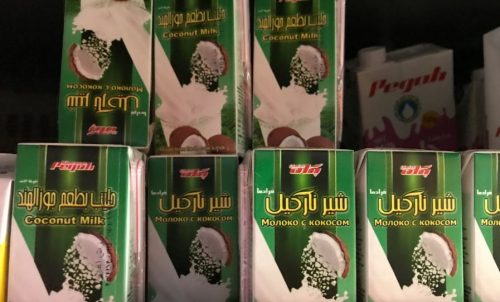 The Khorasan Pegah coconut milk from Iran Dairy Industries Co is sterillised and homogenised. The key ingredients are fresh cow's milk (fat 2.5%), coconut powder, sugar and carrageenan. The coconut milk is packed in an SIG Combibloc carton.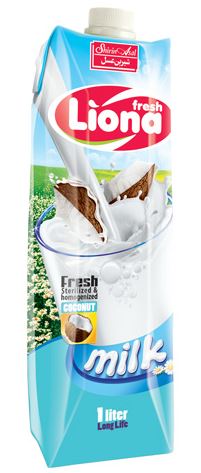 The Liona coconut milk by Shirin Asal Food Industrial Group contains cow's milk. The key ingredients are fresh and pure cow's milk (1.5% fat), sugar, coconut milk powder, stabiliser and identical natural colour. It is packed in a Tetra Pak carton.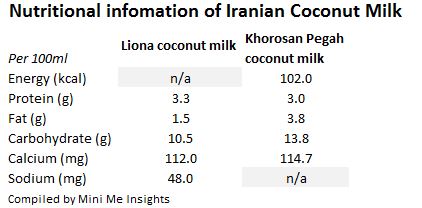 What Mini Me thinks
The dairy-free alternatives in Iran appears to be confined to soymilk. Will there be a growing market for soymilk in Iran? Plant-based drinks are naturally lactose free. The lactose free positioning can be used to target consumers who are lactose intolerant. However, the lactose-free and low-lactose claims have appeared in the liquid milk category, a competing category.
When it comes to the health benefits, a research by the Kashan University of Medical Sciences has found drinking soy milk may protect women with polycystic ovary syndrome from heart disease and type 2 diabetes. Such research may benefit the category over the long run. But first of all, the consumption of soymilk has to be cultivated from young.